Talking Mobile: How Smartphone Apps are Monitoring Automation
POSTED 07/31/2020
 | By: Laura Moretz, Contributing Editor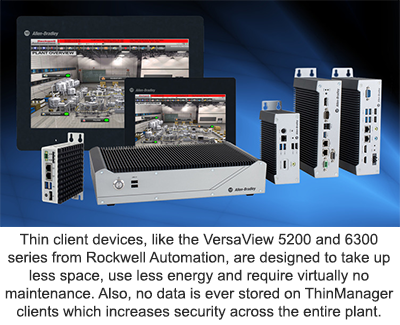 The ability to control automation and robots through cloud platforms continues to change in ways that increase access and also increase security. In addition to access via PCs and laptops, now cloud-based mobile apps on tablets and cell phones can connect an engineer or technician remotely to a machine that needs attention. This availability decreases response time and at the same time has increased security.
ProSoft Connect, a cloud-native platform from ProSoft Technology, enables remote device connection to networks and provides security with Defense-in-Depth techniques.
Vishal Prakash, the strategic product manager for ProSoft Technology, says that the platform offers secure remote connectivity for Smartphones, which has grown in importance in the COVID era. "The value of remote access is that it allows experts—whether it's automation engineers or systems people—to connect remotely to a machine, which could be a robot or any type of machine or system, and then diagnose problems and resolve issues."
During COVID, companies limit workers' exposure to others in a plant in an effort to stop or slow the spread of the virus. So it makes sense to increase remote access to machines in the plant where possible. "ProSoft Connect is a cloud-native platform that makes industrial remote connectivity simple and secure for customers. And the app is there to enable anytime, anywhere remote access that is simple and at the same time secure," he says.
The app can give specific users access to diagnostics of a particular machine. Prakash says, "They may eventually have to go into the plant to fix it if there is a physical breakage or there's a physical issue that needs to be resolved." But the number of times an engineer needs to go to the plant is reduced because of the remote diagnostic features.
"They're now able to at least review and diagnose the issue remotely and then be prepared when they get to the site to fix the issue. The advantage of that is one, it reduces costs, and two, it reduces downtime," he says.
Remote Devices Can Monitor Robots
Prakash says that remote connectivity is crucial for monitoring robots. "Since the machine is effectively autonomous by nature, the likelihood of having someone there all the time is not high, which means that without remote access, the only time you can get any information back on that machine is if somebody attends to that machine physically," he says. Remote access increases the ability of systems people and engineers to monitor machines and anticipate predictive maintenance.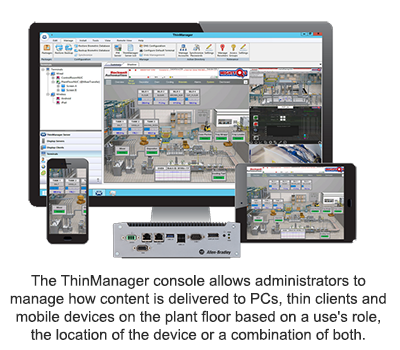 Such cloud-based monitoring began on PCs and moved to laptops. Now portable devices like smartphones and tablets are moving center stage, but their use comes with a cost, as smartphone and tablets can heighten security concerns. "Mobile devices are fantastic. And when it comes to reducing downtime, they are fundamentally increasing efficiency. What everybody is concerned about, and rightly so, is security," Prakash says.
ProSoft Technologies Connect app meets the same security criteria the company uses for PCs and laptops. He says, "We've got things like token-based two-factor authentication. In addition, security measures include entering a one-time code to access the application. And then once you've asked for the application to actually access the robot itself, you need to obtain permission, which is a completely dynamic process. We call that virtual lockout tagout or the LOTO feature."
Prakash says that he is excited about the promise of 5G because it will accelerate the adoption of portability, and he's also excited about the advances in robotic technology. Because of maintenance costs, remote access to a specific robot is important, he says. "If we really want to be very nimble and portable, then ProSoft Connect on a portable device will improve efficiency."
Afterhours Calls Easier With Mobile-Device Access to Plant
ThinManager, which transmits cloud-based information to ThinClients, also allows remote access to critical content through iPad, Apple iOS devices, Android devices on Windows, and other mobile devices. Users access ThinManager to address crucial tasks from home, elsewhere, or in the plant.
Here too, security is a key feature. Tom Jordan, the marketing lead for ThinManager, says, "You would certainly want to have a virtual private network established between that person's home office, or mobile office, wherever that may be, and the plant. But once you have the secure connection, you could hit the ThinManager server." Rockwell Automation acquired ThinManager from Automation Control Products in 2016. According to the Rockwell website, 30% of Fortune 100 companies and 1 in 5 Fortune 500 companies use ThinManager.
Connecting through a mobile device is useful in many situations. Say an engineer gets a call at home about an issue. They can connect via a mobile device to ThinManager. Jordan says, "Instead of having to go to the plant, they'll log into the VPN, they'll hit the ThinManager server, and because all of the clients are visible through the ThinManager server, they can monitor that station from the manager console."
Jordan says that ThinManager determines what content is delivered to each device. "We have technologies we can use to locate those devices within a plant and determine whether a device should receive content or not based on the location of that mobile device." For example, someone connecting from the parking lot or another location outside the plant will not be allowed to connect.
Applications Are Delivered to People on the Move
When it comes to robots, the ThinManager controls an application, not the robot itself. "You could deliver the application to someone who needs it to diagnose the robot. That's what we're in the business of doing. Moving applications," he says. "ThinManager delivers the application to a device so that a user can stop the robot. If that user wants the application to come to their cell phone, it will deliver it to their cell phone."
He says that if you think about how an iPhone's data resides in the cloud, you know that if a phone is crushed or lost, the data can be repopulated on a new device. Along the same lines, ThinManager is a central server that delivers content. "That's exactly how the ThinManager works. All the data, and all the applications that users use to either control machinery, report on machinery, or see the analytics to determine that machinery is running properly—all of that comes through some sort of application," Jordan says.
In addition, an application can be "borrowed" from a tethered terminal, often a ThinClient, onto a mobile device when a worker wants to carry the application to another location. There is no interruption in the application's delivery. "They click a couple of buttons, and the sessions that are currently running move over to the mobile device in real time. This locks down that ThinClient, and no one will come up behind them and try to use that machine while they have those sessions borrowed on their mobile device."
During COVID, some clients have expanded their control rooms to more than one room. The portability of the ThinClient allows a control application to split among several rooms and allow engineers physical distance from each other. The user can borrow content to a tablet or any device safely, with the proper permissions.
Jordan says it's important to think not just of mobile devices, but mobile people. "We can assign content to a person's profile," he says. Even without a mobile device, ThinManager allows content to follow a person from terminal to terminal in a plant. This ability of an application to follow a person is "the natural progression of our mobility solution. It's not a separate solution. It's a natural extension of how we manage PCs and ThinClients already."
As far as security, he adds, "It's just as important to deny mobile access as it is to allow it. And so that's where our location resolver technology changes the game for us." ThinManager uses these location resolvers: QR codes, WiFi access points, Bluetooth beacons, and GPS satellites to define limits.
Smartphones and other mobile devices are important tools for people who need to monitor automation remotely, and they offer the benefits of faster diagnosis and defined access to content. More importantly, these devices can be used securely to protect a company's proprietary information.