System Integrators Use Specialized Skills to Tackle Complex Vision Applications
POSTED 05/21/2019
 | By: Winn Hardin, Contributing Editor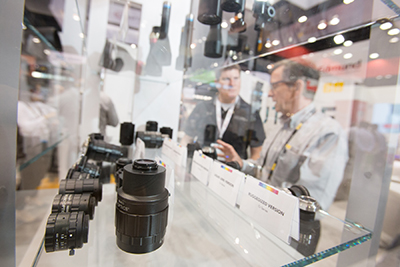 The commoditization of machine vision has given customers the option to select off-the-shelf solutions for their applications. Take smart cameras, for instance, which embed lighting, software, and I/O interfaces — and eliminate the need for system integration. The only problem? These plug-and-play systems don't play so well when the vision application is difficult.
"When you get into more complex inspections or really high-speed applications that require advanced tools and a specialized skill set, the system integrator becomes invaluable," says Darcy Bachert, CEO of Prolucid Technologies Inc.
System integrators across the industry are fielding more requests to develop complete and detailed systems. Pyramid Imaging cites two primary reasons: More companies are recognizing the importance of machine vision, and small and midsized businesses need additional help from system integrators than their larger counterparts. "Many of them view us as their machine vision department," says Dr. Rex Lee, President of Pyramid Imaging.
The increasing demand also comes from users who expect speed and precision in machine vision and want to take advantage of the latest technological advances. "It used to be that you took one picture of a part going down a conveyor and decided whether it is good or bad," says Brian Durand, President of i4 Solutions. "Now we might be taking many images of that part, perhaps under different lighting conditions or at different angles, gathering more types of data about that item, and applying technologies like 3D imaging and machine learning."
What's more, system integrators need to be adaptable enough to consider a variety of requests from customers, find the right partners if they are unable to fulfill those requests, and let users know if their vision project isn't feasible. i4 Solutions is seeing more requests for projects that go beyond standard vision systems — think vision-guided robotics or packaging inspection — to more nontraditional solutions, such as a handheld device capturing aerospace-related information.
"If you have something that is portable, for example, the computational resources are far less," says Durand. "It might require battery power or wireless connectivity, as opposed to the regular factory floor, where you have an Ethernet cable."
Higher Expectations
When customers need to justify their machine vision investment, they rely heavily on — and demand more from — their system integration partners. But integrators do what they always do: Follow best practices to thoroughly examine a vision application. That comprises a proof-of-concept or R&D study, which may include testing samples in the integrator's in-house vision lab.
"At this stage, we discover any serious engineering problems or limitations of the vision system," Lee says. "It helps mitigate the risk of any unknowns."
Additionally, this phase "makes it well-known to the customer that we can solve the problem," says Bachert. "But we also know how much it's going to cost, how long it's going to take, and what the approach will be."
Once feasibility is determined, system integrators conduct more testing as they build the system and train the user to operate the final product. "We have to be absolutely sure that the system is ready to go before we deliver it," Durand says.
Before they put together a vision system, however, system integrators first act as teachers. "It's our job to educate them and set the expectation of what is and isn't capable with machine vision, whether they want their system to do one particular task or to easily adapt to many different types of inspection tasks," Lee says.
Certifications Say So Much
Picking the right system integrator not only involves consideration of those best practices, but also a review of industry certifications. AIA provides globally renowned training and certification programs to system integrators at a company level and to individual vision professionals.
"AIA's vision certification program requires you to maintain a strong industry presence, participate in industry events, and renew certification for vision professionals on a yearly basis," says Bachert, whose company is also a National Instruments Gold Alliance Partner. "This certification gives a strong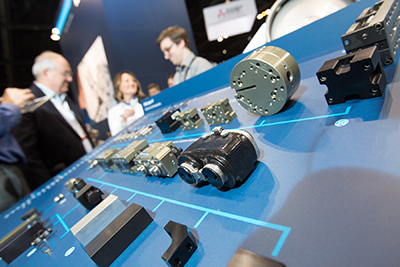 assessment to vision integrators."
Certification played a big role in a recent application for Prolucid. The company tackled a complex project for a medical manufacturing customer who required a system to inspect a combination of materials that were clear, translucent, and opaque, all together in a small cartridge. The project required more than 80 different inspections in a very tight cycle time.
Prolucid began with a proof of concept to mitigate risks in application development, after which they completed a more detailed design phase that included using large numbers of sample parts to generate images and data necessary to confirm the vision hardware and overall inspection approach.
"Then we ultimately built the system and helped the customer with data collection and made sure the algorithms were performing as needed," Bachert says, adding, "Had the customer not let a certified integrator do it, I'm confident that it would not have been a successful project because all of the challenges involved."
Despite the value of an integrator's certifications, Bachert cautions customers that not all certifications are created equal. "You can call yourself a certified developer, and all that means is that you passed a test at one point," he says. "That does not mean that every project you do will be to a high standard. It's important for companies to do due diligence, such as asking the integrator for successful customers and projects they have completed, and not just rely on certifications."
In-Demand Technologies
Because customers are always asking about the latest technologies, it's imperative that system integrators stay ahead of the curve. Deep learning and 3D imaging remain hot topics, but Bachert sees more traction in the cloud and big data.
"One of the big use cases we see is customers trying to build up larger classified data sets that include both good and defect images," he says. "Once they have that dataset built up, you can make the algorithms more intelligent to drive down false rejects or improve the accuracy of detecting defects."
The demand for big data prompted Prolucid to develop a dedicated cloud team about six years ago, while a separate integration team works exclusively on vision system development. "We hire for both teams separately, because finding someone with both cloud and integration experience would be impossible," Bachert says.
While smart cameras can solve many applications without integrators, complex projects that require design and other specialized skills are coming to market all the time. To be successful, machine vision system integrators must thoroughly understand — and stay one step ahead of — the newest technologies while adapting to ever-evolving realities in the industry.