Machine Vision Innovations Drive Automation Forward
POSTED 11/05/2021
 | By: Jimmy Carroll, TechB2B, Contributing Editor
Advanced automation technologies such as robots and machine vision have helped companies across several industries increase productivity, improve efficiency, and drive revenue while also freeing up humans from repetitive, tedious work to add value in different areas of the factory floor. While so-called blind robots can perform certain preprogrammed tasks, adding in vision provides a whole new layer of flexibility and opens the door to new and invaluable automation tasks.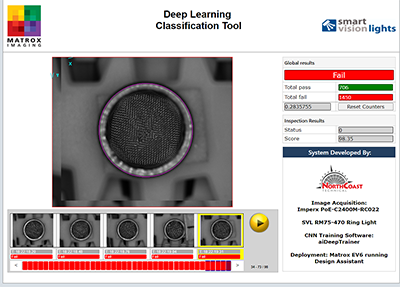 Vision Adds Flexibility, Drives New Industrial Processes
While not a new technology by any means, machine vision continues to become more important in manufacturing environments. Blind robots can easily perform repetitive tasks where everything in the cell remains calibrated and in place, but certaint-+ manufacturing scenarios require more adaptability, according to Sam Lopez, senior vice president of sales and marketing at Matrox Imaging.
"Machine vision allows manufacturers to bring sight to the robot, allowing it to adapt to new parts, different products, and create a more adaptable manufacturing line," he said. "Adding vision also simplifies the mechanical design of the machine, since products no longer must be presented in exactly the same way every time, as in the case of a blind robot."
He added, "Products or parts presented to a blind robot in the wrong way can damage or destroy the product, but vision allows the robot to handle different part and sizes."
Steve Kinney, director of training, compliance, and technical solutions at Smart Vision Lights, echoed the sentiment. "Adding vision to an automation line, robot system, or autonomous vehicle not only greatly increases the capabilities of that particular system but can also improve the interoperability in the factory between these systems or with human interactions," he said. "With increased focus on an Industry 4.0–connected factory, the capabilities offered by vision become even more important."
He continued, "Autonomous vehicles, which are key to smart warehousing or logistics environments, wouldn't be possible without vision used in conjunction with their lidar systems."
Machine vision technology delivers not only robotic guidance capabilities but quality control capabilities as well. This allows manufacturers to inspect products, maintain and improve product quality, increase efficiency, and improve throughput. Machine vision delivers the ability to make decisions based on information contained in image data, which is a fundamental prerequisite for solving virtually any application, said Olaf Munkelt, managing director of MVTec Software.
"The IIoT [industrial internet of things] represents a prime example of this, as state-of-the-art machine vision technologies are what make highly automated and consistently networked industrial process chains possible," he said. "Machine vision provides sophisticated capabilities for reliably identifying, locating, and positioning work pieces or, for example, optical character recognition (OCR), which supports reliable identification." He added, "The seamless, machine-vision-based monitoring of automated production processes also enables collaborative robots and their human colleagues to work together much more safely."
Vision for the Future
As machine vision technologies continue advancing and enabling new applications, automation environments reap the benefits. For instance, CMOS image sensor technology has helped proliferate and commoditize camera and sensor technologies since the 1990s by driving speed and resolution up while driving costs down. This, according to Kinney, has fueled interest in related imaging technologies, including 3D time-of-flight sensors and nonvisible image sensors, such as those in the near infrared (NIR) and shortwave infrared (SWIR) wavelengths.
"Think of machine vision not as a human replacement but as a technology that offers visualization far beyond human capabilities," he said. "System designers have a palette of imaging options that can be fine-tuned to address almost any application requiring vision, such as food, agricultural, or material handling segments, where hyperspectral and multispectral imaging has become commonplace." He added, "Advanced imaging techniques combined with the current trend toward deep learning or AI processing offer great promise for the future."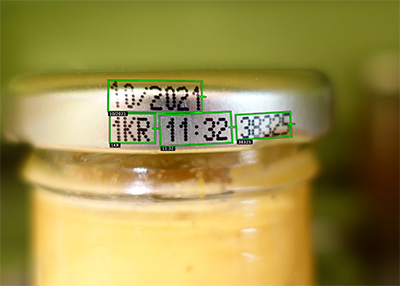 Offering a like-minded thought, Munkelt noted that deep learning has enabled an increasing number of new applications that were not possible with rules-based machine vision alone while also helping to improve the performance of existing machine vision applications by working in tandem. "We continue to believe that deep learning is and will remain an important technology component," he said. "From a machine vision point of view, however, we see that it can only develop its full potential in combination with rule-based methods."
In addition to these technologies working together to solve new problems, companies must develop new products and concepts with a few key ideas in mind, according to Lopez. "Developing products that address existing problems in an intuitive, user-friendly manner — at a price point where people will adopt it — is what really pushes automation forward," he said.
Significant advancements elsewhere in the machine vision realm also drive process improvements and open the doors to new capabilities. In high-speed imaging, for example, GigE Vision cameras featuring a 100GigE QSFP28 interface can capture high-resolution images at the speeds required by many industrial processes.
"Imaging applications across several different industries require high-resolution images, but without the right high-speed interface, the frame rate does not meet the requirements," said John Ilett, president and CTO at Emergent Vision Technologies. "Automated optical inspection, virtual reality, volumetric capture, and sports analytics are such applications."
With 100GigE Vision cameras such as Emergent's HZ-100-G, systems integrators and OEMs can achieve a frame rate of 24 fps at 103 megapixel resolution, while the HZ-21000-G reaches 542 fps and 91 Gbps at 21 MPixels. Both cameras do this without burdening the CPU and at any required cable length, said Ilett.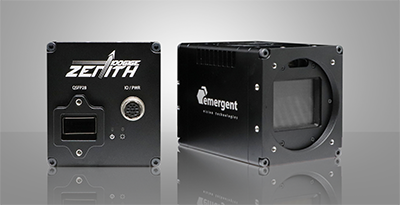 Tackling COVID-19 and Labor Challenges
Recent events such as international political tensions and COVID-19 have emphasized supply chain vulnerabilities across the globe. Exposed weak points like these must be addressed, and COVID-19 has helped make it clear that the degree of automation in the manufacturing sector must increase in preparation for future disruptions.
"To achieve this, machine vision plays a key role as the eye of the production process, where the system sees and monitors all work flows relevant to production, using image data provided by industrial cameras or sensors to optimize practically every application scenario," said Munkelt. "For example, machine vision can unambiguously identify work pieces based on surface features such as shape, color, and texture, while reading barcodes and data codes allows for unmistakable identification."
Whether or not manufacturing companies felt significant impact from COVID-19 or the aftermath, companies not already actively deploying automation technologies must consider doing so now, according to Ilett. "While the global pandemic helped shine a light on supply chain vulnerabilities and the impact on business, advanced automation technologies have been critically important for manufacturers for a long time," he said. "Deploying machine vision and automated systems boosts throughput, enhances efficiency, and maintains quality standards — which ultimately drives growth."
While COVID-19 has indeed shown that more automation is required, it is important to note that companies are not trying to replace humans, said Lopez. "In addition to the pandemic, labor shortages pose a threat for manufacturing companies, as human labor could become sidelined and companies need to keep the production lines moving. Deploying automation technologies alongside humans allows people to do their jobs quicker and more efficiently and keeps them out of unsafe and/or tedious jobs."
Lopez added, "People tend to focus on the fact that humans are seemingly being replaced, but in most cases if you talk to companies today, they are not trying to replace people. They just can't find enough of them to grow and improve, but automation technologies can help."
In fact, automation and vision technologies should be seen as enabling and advanced tools for today's workers, said Kinney. Robots and machine vision technologies expand worker capabilities, efficiency, and productivity and keep them away from tasks that they cannot do or that are otherwise best suited for automation.
"Most modern luxury brand cars are built to precision tolerances that human assemblers cannot match without robotics and vision, while companies such as FarmWise in California are born from farmers trying to deal with labor shortages for grueling and laborious jobs in the field," Kinney said. "Automation and vision technologies are also at the core of enabling lights-out factories, where only a few workers are able to control and manage the entire factory's output."
Kinney added, "Nothing could be more critical to a new environment — where manufacturers have to do more with less — than automation, robotics, and vision technologies."