Five Trends in Vision 2022
POSTED 11/07/2022
 | By: David Dechow, A3 Contributing Editor, Tech B2B
In the rapidly changing and broad landscape of automation, machine vision continues to be an important enabler for improvements in quality, productivity, and efficiency over a wide range of industrial and nonindustrial applications. The growth of machine vision in North America for automated inspection and guidance continued in the first part of 2022 after a record-setting 2021, with current predictions that 2022 overall will see positive market growth.
The beginning few months of 2022 marked the observable end to the COVID-19 pandemic era, but the effects on the market have lingered. In an informal midyear survey of its members, A3 found that the biggest challenges to business were supply chain disruption and labor shortages. At year-end, in most all component categories, some supply chain shortages remain.
Long Lead Times Continue
Integrators and end users still report long lead times for receipt of key technologies including cameras and smart cameras, PCs and embedded computing, and even illumination components with shortages in ICs and discrete components being at the forefront. Similar conditions exist in other related markets such as robots and motion control.
Supply chain issues are not completely related to the pandemic. Logistics issues, global political conditions, and labor shortages are contributing to the situation. The shortages and lead times, however, have not stopped growth in orders. Predictions vary on when the supply chain relative to machine vision and industrial automation will return to some degree of normalcy with some experts being optimistic that there will be an easing in Q1 2023. Manufacturers are already beginning to feel some relief.
According to Jon Choinard, vice president of sales and marketing at distributor 1stVision, some manufacturers that were experiencing 5–8 month lead times are now starting to report seeing products in 2–3 months or less. "The FPGA [field-programmable gate array] shortage has caused many of the headaches, but we've also seen shortages in other components causing delays," said Choinard. Robert Eastlund, president of Graftek Imaging adds that "after two years of navigating supply chain issues, there seems to be improvement on the horizon."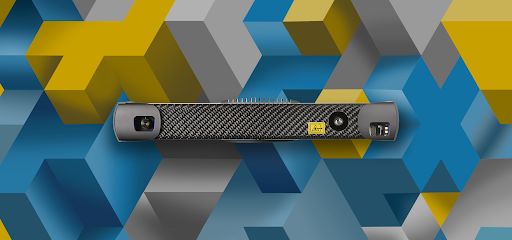 Boom in Application-Specific Machine Vision
In a continuation of a recent trend in technology, 2022 saw a rise in use-case-targeted applications, software, and components. As a market category, ASMV (application-specific machine vision) systems often have represented the biggest share of the machine vision tech market. Separately, however, more solution-specific products are emerging that integrate vision, software, and enabling technologies to perform a somewhat constrained yet still configurable application.
A notable example is the emergence and growth of VGR (vision-guided robotics) systems that incorporate 3D imaging with automated robotic path configuration to execute pick and place of randomly oriented parts including bin-picking applications. Aiming for end users in logistics, distribution, and machine tending, these systems hold the promise of faster and easier implementation in specific applications.
New 3D Imaging Capabilities
Always a "hot" trend, 3D cameras and imaging systems have been conspicuous in the marketplace this year with new capabilities such as higher resolutions, texture images in RGB, and the ability to image with the object in motion at relatively high rates. Romik Chatterjee with Austin-based distributor Graftek Imaging said that a recently introduced 3D motion camera is "one of the most interesting" imaging components he's seen on the market (Figure 1).
Similarly, automated systems, some that use AI-based algorithms, are creating robotic guidance paths for use in inspection and 3D reconstruction. Not exclusively related to robotics, targeted applications have emerged in the form of "inspection tunnels" for track-and-trace functions in warehousing and complete systems for tasks such as food sorting, color grading, and recycling.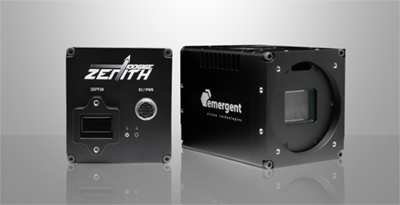 Sensor, Interface, and Illumination Advances
Trending throughout the year have been ongoing incremental changes and advances in machine vision components. Driven by developments in sensor technologies, camera offerings with higher-than-ever pixel counts are more readily available (Figure 2).
Related updates to interface technologies such as 100GigE and CameraLinkHS are allowing processing to keep pace with the speeds required to handle higher resolutions.
Illumination components continue to be key in enabling applications with noted advances in spectral capabilities and ultra-high-speed overdrive strobing of LED lights. More esoteric imaging such as photometric stereo (computational imaging) and deflectometry have gained greater acceptance and are being seen in more use cases for surface quality and other inspections (Figure 3).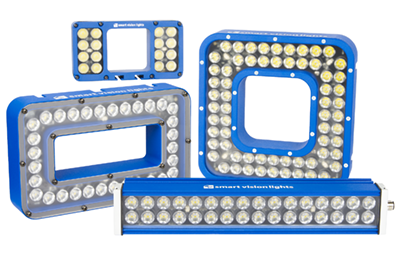 Deep Learning Dominates Software Discussions
The software conversation in 2022 continues to be dominated by artificial intelligence (AI), or to be more succinct, deep learning (DL). While many products continue to promote AI as part of their offering, the general trend has been toward differentiation based on targeted tasks including safety, productivity, and operation monitoring. Still though, some general-purpose inspection DL solutions continue to grow. In more than one product offering, deep learning is combined with other machine vision tools to further enhance the capabilities of the overall library.
In considering what markets have and will continue to contribute to the growth of machine vision, the industry has experienced expansion in markets like agriculture, logistics, and medical device manufacturer however, the growth may be slow.
Chouinard noted, "Agriculture has been slowly emerging for a few years now, and we're still seeing small increases. And while medical is a strong market, we would not call it emerging." Ultimately, it is most likely that 2023 and the future will bring continued overall growth in a variety of markets but with continued strong presence of machine vision in industrial automation and manufacturing.