3 Ways Robots Are Making Construction Safer
POSTED 05/14/2020
 | By: FORT Robotics
Construction robots have the potential to prevent accidents and transform the industry — if they're used properly.
Last month, FORT exhibited at CONEXPO — North America's largest construction trade show, held every three years in Las Vegas. Across the sprawling show grounds, we saw smart machines everywhere. From remote-controlled bulldozers and tele-operated excavators to demolition robots and autonomous compactors, innovation took center stage.
Just three years ago, robots and unmanned equipment were harder to spot at this event. Automation technology has taken longer to make its way into construction than other sectors, such as manufacturing or material handling. But the industry has reached a tipping point and the construction world is looking to smart machines for solutions to some of its biggest problems.
Worker Shortage Meets Increased Demand
Those problems are significant. Construction has faced a shortage of skilled workers for years, with hundreds of thousands of positions left unfilled. A 2019 survey by the Associated General Contractors of America and AutoDesk found that 80% of firms reported difficulty hiring. As a result, construction productivity has plummeted as demand for housing has soared.
So how can construction companies build more and work faster, with smaller budgets and fewer workers? Enter robotic solutions. As AI continues to improve, smart machines can step in to supplement smaller construction crews, allowing them to make strategic use of their limited number of skilled workers. These machines can take on heavy lifting — literally and figuratively — to reduce downtime, save money, and increase productivity.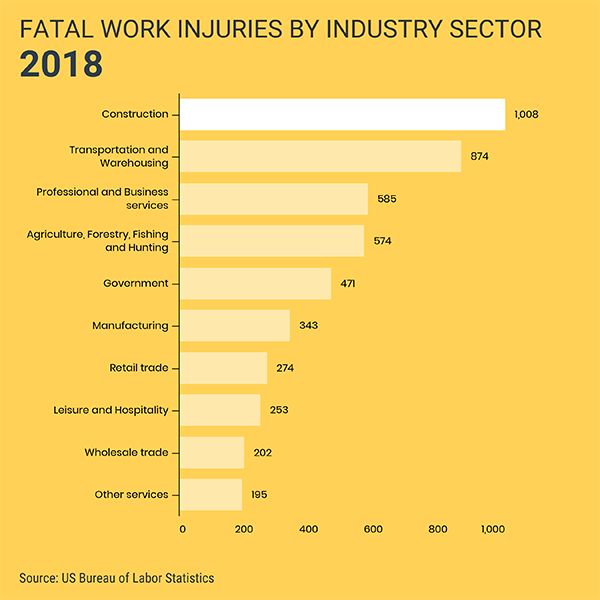 A Safer Way to Work
But robotic technology can do more than simply boost productivity. When used properly, it can save lives. Construction continues to be one of the most dangerous industries for workers. In 2018 it led the nation with the highest number of fatal worksite injuries, accounting for 20% of all workplace fatalities.
This is where robotics and remote operation may have the most meaningful impact— by taking on the tasks that are most dangerous to keep humans out of harm's way.
1. Remote Operation: Remote controls let work happen wherever it's safest. A remote-controlled excavator or bulldozer takes an operator out of the cab to work from a stable location with the best visibility, protecting both the operator and others on the site.
2. Heavy Lifting: Lift robots can aid in laying bricks by eliminating strenuous labor and allowing humans to focus on the more skillful part of the process.
3. Repetitive Tasks: Smart machines can also take on repetitive tasks, reducing the risk of vibration fatigue and repetitive motion injuries.
These advancements show that emerging technology is poised to do what we've always hoped it would: take on the world's most dangerous jobs, empowering workers and saving lives.
Challenges Exist
But despite this potential, construction robots face a perception problem. A recent survey of construction workers found that while 30% thought new technology could make their work safer, 46% were concerned about perceived safety risks with robotic technology. There is still some education needed to show how robots can be used safely, with proper protocols and cybersecurity measures in place.
For robots to play a part in a meaningful transformation, the industry will need to consider what safety really means for the connected worksite. Our understanding of protection must extend beyond hard hats and goggles to include the functional and operational measures that allow people and machines to collaborate safely across the workflow. This also means implementing cybersecurity for new connected machines to manage access and reduce hacking opportunities at every endpoint.
The Future Is Here
At FORT, we help customers in construction and other industries mitigate risk across complex worksites that run a variety of autonomous and manual machines. Our remote controls have built-in safety features like certified emergency stops and drop sensors, and our wireless communication system ensures reliable safety commands and secure data pipelines. We also make it easier to manage different workers, machines, and permissions with access control that ensures that only trained, authorized users are able to operate the equipment.
While the COVID pandemic has temporarily shut down construction across Pennsylvania and much of the nation, this time is an opportunity to pause and ask important questions about the future of safety and autonomy for construction. FORT is here to solve for the new safety and security challenges posed by smart machines today, and to help you build a strong foundation for the worksite of the future. We're excited to see the impact that robotics will have in building an industry that's smarter and safer than ever before.
Construction use case for the FORT Robotics Oversight platform.