Major Benefits of Soft Motion Control
POSTED 05/30/2017
 | By: Dipesh Mukerji, Vice President Marketing & Strategy
Soft motion control is a PC-based motion control application recommended for engineers in the industrial automation, robotics and semiconductor industries. Software-based motion control eliminates the need for complicated cabling and configurations as well as elevated costs of installing and operating motion control hardware.
KINGSTAR Soft Motion offers an ideal solution to be completely liberated from the limitations of motion control hardware like DSP boards. The software offers greater flexibility in motion control with reduced downtime and operational costs. It is designed to be "plug and play", which makes it easy and fast to use.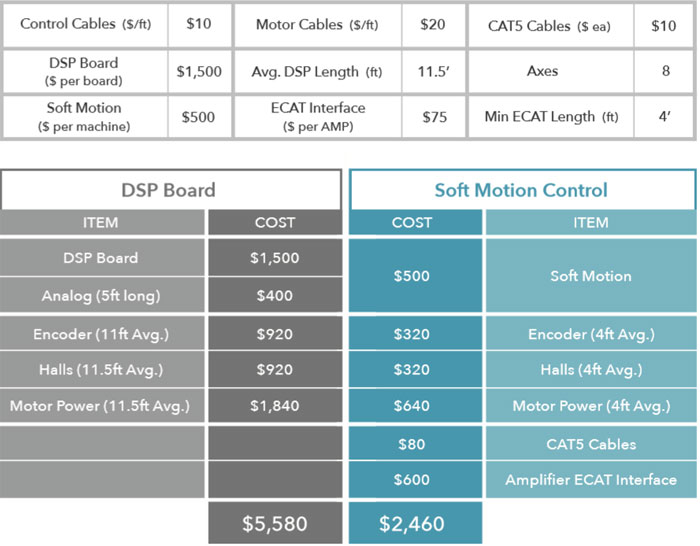 Unlike motion control hardware like Galil, Delta Tau, Advantech, ADLink, and others, KINGSTAR Soft Motion can efficiently operate on the PC without any additional equipment or devices. Since it is open and based on industry standards, motion control software enables engineers to effectively streamline the automation of motion control.
Soft motion control from KINGSTAR also supports dynamic scalability. This is due to the auto-configuration feature on the EtherCAT network, which comes in handy when changing I/O devices and servo drives. The motion control software also offers greater flexibility with extensions, since users can add third-party protocols without any limitations.
Additional Benefits of Soft Motion Control
Additional benefits to soft motion control from KINGSTAR include:
Reduction in the costs of machine control and general operations
Improved machine performance due to the support of NIC cards, EtherCAT infrastructure and Ethernet cabling
Reduced time for product development
Because of the many motion control features incorporated into KINGSTAR Soft Motion, there is always greater productivity in its application. In fact, with soft motion control, engineers need to spend very little time developing products, thereby meeting customer demands.
Soft motion control by KINGSTAR is the perfect replacement for your motion control hardware, which can guarantee better productivity at much lower costs. With this software, you will never be subjected to complex cabling procedures and higher costs of motion control hardware again.