Integrated Vision Solutions: An Interview with Martin Klenke, Teledyne Imaging
POSTED 11/16/2023
 | By: Martin Klenke, Teledyne Imaging's Director of Business Development
The machine vision portfolio of international manufacturer Teledyne is unique in the worldwide vision sector and includes its own sensor production, a full array of machine vision cameras, sensors, AI-enabled vision systems, software, and many other components. This broad range of products and systems forms the basis of the new Integrated Vision Solutions (IVS) concept, as Dr. Martin Klenke, Director Business Development at Teledyne Imaging, explains:
"The idea behind Integrated Vision Solutions is that we first listen carefully to our customers to gain an understanding of the task they want to solve and the constraints that need to be taken into account. Based on the individual requirements defined in this step, we then determine the necessary core factors necessary to meet their requirements – such as resolution, interfaces, and optics. Usually in close consultation with the user, we put together a machine vision system that exactly meets the requirements of the task at hand. In doing so, we can access Teledyne Imaging's entire technology range and bundle a perfect high-performance combination of components with the appropriate optical and electronic elements as well as the suitable software in one system to enable simple and targeted integration."
Teledyne's Integrated Vision Solutions is not a clearly defined product, but rather a vision platform adapted by knowledgeable imaging professionals who work to the needs of our customers. The solution remains in the foreground and can meet all levels of performance – from simple embedded systems to complex turn-key solutions. In addition, Teledyne's Imaging experts are adept at supporting users in adapting the required software to a specific purpose. The basis for this is because of the company's established software tools.
Flexible design
"With this approach, we want to enable our customers to focus entirely on their core competencies, e.g., quality assurance or process optimization, without having to worry about transforming images into resilient data," emphasizes Dr. Klenke. "Our Integrated Vision Solution strategy focuses in particular on smart systems with very high resolutions, speeds, or even integrated 3D processing with internal data processing."
According to Dr. Klenke, a key advantage for IVS users is that, due to Teledyne Imaging's wide range of technologies, all components before integration are normally available from a single source. However, since Integrated Vision Solutions is an open framework system, the use of third-party hardware and software is also possible, when required.
"In contrast to typical embedded vision systems, this product group therefore does not target rigid standard components where application programming is left to the user, but instead specifically provides the constellation that enables seamless integration into customer systems or processes," emphasizes Dr. Klenke. "This explicitly includes the possibility of integrating customer software on the system. The result is often an autonomously operating, compact, high-performance vision system that may have to be designed completely different from a same application for another customer."
Additional vertical offering
According to Dr. Klenke, the typical Teledyne imaging offering has tended to be horizontal, leaving specific application adaptation largely to the customer. "Often, however, the imaging skills required for this are either insufficient or there are too few resources available to develop solutions promptly using standard components," is Dr. Klenke´s observation. "With the Integrated Vision Solutions concept, Teledyne Imaging is expanding its existing machine vision portfolio to include an additional vertical offering to users dealing with a specific challenge."
Integrated Vision Solutions is still a very young field of work for Teledyne Imaging: It was officially presented during the Automatica trade show in Munich, Germany, in June 2023, but Dr. Klenke sees numerous fields of application for the new concept: "At the moment, for example, we are looking at projects for quality assurance tasks in the automotive industry to improve component control, as well as novel integrated logistics scanners and manifold autonomous monitoring tasks in industrial environments. There is also strong demand for 'fused imaging' systems, where different types of cameras are integrated into one device to deliver, for example, automated AI-assisted object recognition with thermographic or 3D support." Dr. Klenke sees fields of application for this and for the IVS approach in general in the areas of automation, transportation, logistics, traffic, and optical sorting, among others.
"One obvious application is an autonomous surveillance system. High resolutions allow the detection of very many objects, large monitoring areas or maximum detection quality. Furthermore, correlation of different detection methods from the same data set (e.g., biometrics, barcodes, writing, defects, object detection, etc.) significantly reduces the data stream, allowing high-quality decision-making in a localized manner, even autonomously, without connection to external data systems. These capabilities are very valuable for applications in smart city, traffic control, parcel sorting, food sorting and many more."
Even for complex applications
The exact coordination of the components with each other and the internal access to components that do not typically come from the product portfolio of classic machine vision but, from applications in areas like scientific imaging or space exploration, which allows further, previously undreamed-of combination possibilities. "We are able to respond to very complex requests by, for example, adding radar, lidar or X-ray sensors to the respective Integrated Vision Solutions system," says Dr. Klenke. "This means that comprehensive frameworks can be created for major customers without having to integrate many different subsystems from different origins."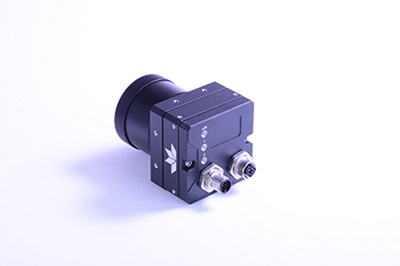 Another typical use case is targeted, efficient data preprocessing to minimize the number of peripherals. Thus, the integration of very fast image sensors with massive data streams into smart scanners, often also with 3D methods, is less common in the market because a very deep know-how of sensor technology is necessary to develop an autonomous system.
Due to the Teledyne Imaging Group's own sensor manufacturing, the company can achieve added value for the user. In addition, a modern on-board processing system handles data with much lower latency than computer-based systems, making real-time applications feasible and eliminating the need for long cable lengths or slave PCs, for example.
According to Dr. Klenke, an important general aspect is also the "convenience" issue, i.e., the combination of simple integration, replaceability, low setup times and autonomous, simple operation. Its importance must be determined differently for each application, but the Integrated Vision Solutions concept allows this criterion to be applied even for high bandwidths.