Industry 4.0 Defined: 4 Core Components
POSTED 03/27/2018
 | By: Dipesh Mukerji, VP Marketing & Strategy
Known as the fourth industrial revolution, Industry 4.0 defines the automation and data exchange trend in manufacturing technologies. The term was introduced in 2011 by a group of German business, academic and political representatives who were crafting an initiative aimed at improving the manufacturing industry's competitiveness as per the German high-tech 2020 strategy. According to their recommendations, industrial manufacturing processes require fundamental improvements to accommodate cyber-physical systems that comprise of smart machines, production facilities and storage systems that can autonomously trigger actions, exchange information, and control each other independently.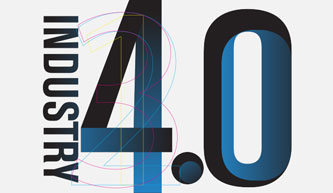 In a bid to define the Industry 4.0 approach, German academics came up with a list of components defining the industry. They include:
Cyber-Physical Systems
As the name suggests, cyber-physical systems aim at integrating cyber and physical manufacturing processes. In other words, computers and networks should monitor the physical manufacturing processes at different levels. The development of such high-tech systems consists of three phases:
Identification: the manufacturing industry relies heavily on a unique machine and process identification. Unique identification is the language which a machine uses to communicate. A good example is the RFID (Radio Frequency Identification) that relies on an electromagnetic field to define different tags attached to an object. This is how Industry 4.0 worked initially.
Sensor and actuator integration: sensor and actuator integration supports the control of machine movements and how working machines sense changes within their environment. However, their use is limited since they do not allow machines to communicate with each other.
Development of sensors and actuators: sensor and actuator development allows industrial machines to analyze and store data. As such, cyber-physical systems are now fitted with multiple actuators and sensors that can be networked to allow an exchange of information.
The Internet of Things
Cyber-physical systems are not new to us. For years, machines have been able to exchange data and sense environmental changes; fire alarms are an ideal example. Therefore, the Internet of Things is believed to be the new, defining component of Industry 4.0. This is because it enables machinery and objects like sensors and mobile phones to communicate while allowing humans to work out solutions. Such integration makes it easy for cyber-physical systems to work and solve problems independently. In this way, the Internet of Things supports cyber-physical systems' cooperation with each other via unique addressing schemas.
The Internet of Services
Technological advancements have ensured that most electronic devices are connected to the Internet or a smart device. However, their utility is undermined by complexities arising from smart devices' and electronics' diversity. The Internet of Services focuses on creating a bond that simplifies all connected smart devices in a bid to make the most out of them by simplifying the integration process.
Smart Factory
Smart factories utilize a calm system that deals with both physical and virtual systems. Calm systems are known as background systems because they are operated behind the scenes. However, they are aware of their surrounding objects and environment and can be fed with information about the products being manufactured at a specified time.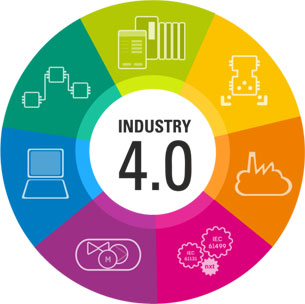 Industry 4.0 aims at transforming the manufacturing and engineering sectors by introducing factories where cyber-processing systems communicate over the Internet of Things, assisting people and machinery to execute their tasks within the shortest time possible.