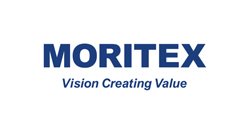 MORITEX North America, Inc.
6862 Santa Teresa Boulevard
San Jose, CA 95119
United States

Vision | Member Since 1995
MORITEX is a leading global supplier of lighting and imaging components and systems for machine vision solutions. We provide high value-added leading edge technologies, products, and services that combine our expertise in optics, lens, LED, and fiber optic technologies to support manufacturing and factory automation in all major markets. Our extensive background and experience in high performance optical systems design uniquely enables us to provide vertically integrated solutions for all levels of customer requirements, from standard hardware components to fully customized integrated opto-mechanical assemblies. Our product portfolio includes telecentric, factory automation, large format, line scan, and zoom lenses and fiber optic, high end constant current LED, factory automation constant voltage LED, and laser illumination products.