Ask the Experts
Published on: 01/13/2021
Last Reply on: 02/22/2021
---
Category: Safety
---
Technology: Robotics
Can a robot cell door be left open when not is use - for instance when an employee goes on break, they leave the door open and the robot is not locked out? I am looking for safety guidelines on this.
---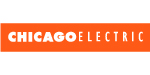 Dear Sir: Thank you for your inquiry, Proper and thorough response to safety related questions would not be possible with limited information. As a turnkey integrator, we would not be in a position to certify safety aspects of any installation where we are not integrally involved in in all implementation details. I can reference ANSI/RIA R15.06-2012 Industrial Robot Safety Standard as a good first step toward answering your questions. Please consider us should you determine that a turnkey solution is needed or if you would be interested in having us evaluate the application please feel free to contact me directly. FYI I am out in your area the first week of February let me know if you would like me to stop in Thank you and best wishes on your project. Al Keefer 847 954 9365
---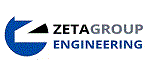 When a safety fence is required to run a robotic cell, the short answer is no. The cell doors need to be closed in order for the safety control system to reset and allow the robotic system to start back up. There may be areas that are on their own safety circuit and that would then allow this to happen, but this would then have other measures to protect the operator, assuming it was done correctly. Having said all that, if the door is open then the system is not in operation. Your company may have policies around how to stop a system or what needs to be in place when a system is down/not in use.
---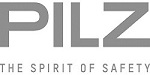 Lockout is only required for maintenance and service. Is there a need to leave the system open and unguarded during this time? If there is, you will need to provide for prevention of start-up by unauthorized personnel. There are any number of methods that can be employed to achieve this, including personal locks to prevent access to the reset function, personal locks to prevent the access gate being closed, passwords, ...