Ask the Experts
Published on: 04/02/2020
Last Reply on: 04/02/2020
---
Category: System Integration
---
Technology: Vision
Hi I am having an issue where our GigEV transmitter we are trying to develop is correctly being discovered, and connected to. Once the stream settings is updated and the stream enabled I can see on wireshark the GVSP data is coming in fine with no errors and the leader, data and trailer packets is there without errors. But we cannot seem to get this displayed on a host player. We are using eBus Player from Pleora technologies to test. But once the acquisition start command is called I see no image or any update in the stream statistics counters, not even in errors. So I am a bit confused on how to debug further. The destination address and port is fine, the resolution and packet size is fine, the payload size is fine. Is there any more in depth testing software that I do no know about?
---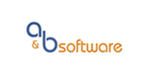 Hi Christo, Are you using a commercial GigE Vision server/simulator SDK for designing your transmitter or are you writing it from scratch on your own? There are a couple of transmitting SDKs available on the market, such as our GigESim SDK. Using one of them would save you a lot of time and development resources. If your company develops its own commercial product that uses the GigE Vision technology, you would have to purchase the GigE Vision license from AIA and join the GigE Vision technical commettee. This would be the place to post your technical questions related to the GigE Vision protocol. If you want to try our GigESim SDK, please visit our web site at www.ab-soft.com
---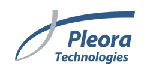 Hi Christo -- I forwarded this on to one of our European application engineers. If he has not already been in touch, he will be shortly. We've done some GigE Vision transmitter implementations with customers using our solution, so he can possibly offer some trouble shooting advice for you.