Thought Leaders in Automation
LEADING THE WAY IN INNOVATION
Learn from expert industry professionals and read their insight into the growth and opportunities in automation.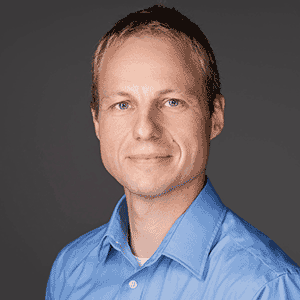 Gerry Ens
Gerry Ens is a founder and CTO of Go West Robotics, a software consulting company. Go West differentiates itself with technical depth, high-caliber project management and a focus on the client experience. With over 20 years of industry experience, Gerry's background includes patents for Rethink Robotics' Baxter, work on Ugobe's Pleo and Neato Robotics' BotVac. He has successfully led integration teams in industrial robotics with custom applications and user-focused HMIs. His work with robotic integration projects, from custom PLC and robot controller network communication to cloud-based robot simulation, has saved clients millions. With Go West Robotics, he formulates strategy and leads technical teams, providing deep insights based on his experience in the field.
QUESTION
How is robotics technology evolving to meet current economic needs?
ANSWER
As it becomes more expensive and less predictable to rely on international supply chains, the priority shifts to both sourcing and manufacturing domestically. On-shore manufacturing demands a higher level of automation and more efficient use of time and facilities. Running plants 24/7 with minimal personnel physically present is yielding innovations in remote robot software deployment, process monitoring and interconnectivity between robots, PLCs and devices. This new level of interconnectedness is what Industry 4.0 is all about, and where forward-looking manufacturers and integrators can get a leg up on their competition.
QUESTION
With economists forecasting larger uses of robotics and automation, this potentially means a lot of new customers – what would you tell business leaders about getting started with automation?
ANSWER
Shop around, be discerning and find a great partner. Automation is complex, so trial and error can become expensive. Make sure to work with integrators that have real-world experience using modern technology. It can be hard to see the forest through the trees of buzzwords or obsolete technologies; if it cannot be explained in plain english, it is probably not what you need. Software competency is increasingly important when modernizing or building a new plant, so finding a strong partner there is key. Also focus on solid project management skills, simulation and testing capabilities and Cloud / DevOps competency.
QUESTION
How can customers quickly generate ROI from using robotic applications?
ANSWER
'Use open source and leverage technological advancements from other industries. Put as little complexity on proprietary platforms as possible. Go West Robotics has been very successful building user friendly and highly performant software using open source technologies such as Linux, Python and Node.js. Interoperability with standard and legacy protocols such as TCP, EIP, MQTT and Modbus allows us to seamlessly offload complex logic into powerful, modern and widely supported languages and take full advantage of the same ecosystem that powers web and mobile applications. Because the development cycle is so much quicker, the pool of capable engineers so much larger and the availability of support not limited to a single vendor we can build an efficient, integrated and robust industrial automation solution in weeks vs months.
QUESTION
What are some innovative technologies you're seeing or working on today?
ANSWER
Interoperability between robots, PLCs, devices and the cloud is increasingly important: There are some amazing new technologies available. Powerful Industrial PCs running Linux are becoming more and more accessible and with that comes easy integration with the cloud and applications used elsewhere in your business, such as Salesforce or Microsoft 365. Go West Robotics has honed our ability to connect all aspects of a manufacturing business into a core competency, ensuring that as we implement the industrial automation aspect of a project, secure connectivity and data gathering are inherently available to our customers.
QUESTION
How has the industry evolved over the last decade?
ANSWER
We have been seeing a shift from very proprietary platform-specific software to more flexible and versatile applications; Robot controllers now ship with better communication capabilities and development platforms than ever before. This has opened up significant opportunities for cloud integration and communication between controllers, devices and the office. More user friendly HMIs that can be securely accessed from anywhere, allowing for different levels of control to line operators, shift managers and executives are now possible. Data gathering and analysis, resource management and dynamic scheduling are all contributing to bring a level of efficiency to modern installations that were impossible just a few years ago. These things make on-shoring manufacturing a lot more feasible than they have been in the past.
QUESTION
What's your best piece of advice for other leaders in the industry?
ANSWER
Invest in software development. Unfortunately, good software development skills are hard to learn on the job, while mistakes from poor software development may not become obvious until a lot of damage has been done; supporting a buggy system can become a very serious drain on a company. Luckily, the industry is changing and modern robotic systems can either communicate with or be programmed directly in languages with which millions of competent software developers are familiar. For manufacturers or integrators for whom software development is not a core competency, finding a good partner can make all the difference. I would emphasize to never accept closed source for your project from vendors, partners or contractors: the source code is the most valuable resource allowing you to make changes and perform quality and security reviews. To learn more or schedule an appointment, please visit http://www.gowestrobotics.com.