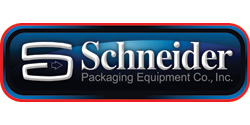 About Schneider Packaging: Located in Upstate New York, Schneider is a provider of engineered solutions for the end of the packaging line. They are a manufacturer of conventional and robotic cartoning, case packing, palletizing, depalletizing and unitizing systems, and a FANUC Robotics Certified Servicing Integrator.
Mike Brewster, Director of Sales and Marketing, met with RIA recently to share Schneider's company vision and how becoming RIA Certified has helped improve their business.
RIA: Tell me a little bit about your company. What is Schneider's main objective?
MB: Schneider Packaging was founded in 1970 when Dick Schneider ventured out from the packaging machinery firm he was working with to create new machines with his own designs. Since then, we have produced over 3,000 machines that reliably run across the continent and world in a wide variety of industries. As a family-owned company for more than 45 years, our team prides itself on close customer relationships that inspire us to consistently raise internal expectations and overall equipment effectiveness. Our team's main objective continues to be solidifying ourselves as a worldwide leader in design, engineering, manufacture and installation of end of line packaging equipment all while exceeding our customer's expectations.
RIA: Give an example of a challenging application your company developed.
MB: We have a platform that packages small portion packs into a carton in a unique and changing pattern. We used robotics with vision to collate the different patterns, all while verifying accuracy at an individual pick rate of over 120 picks/min.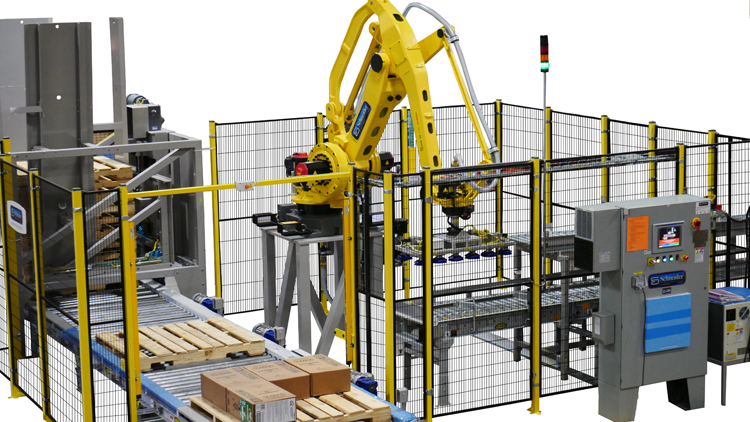 RIA: What are the primary industries you serve? What markets do you serve – global or domestic?
MB: The primary industries we serve are the food, beverage, and pharmaceutical markets. We primarily partner with domestic clients but have provided equipment in multiple foreign countries in our 47 year history.
RIA: What is your vision for the company?
MB: That we continue to strategically partner and collaborate with organizations who encourage us to innovate.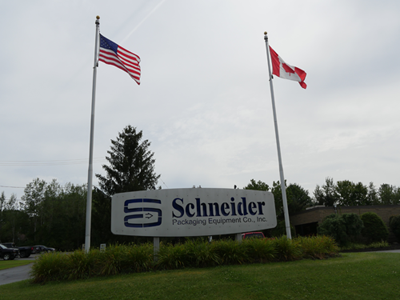 RIA: How would you describe the current state of the robotics industry in your country/state? What are the challenges you face?
MB: Robotic sales are accelerating. The speeds and flexibility robotics offer coupled with performance and user friendliness signals this trend will continue. One challenge we as an integrator face is in educating potential partners that introducing robotics into their workflow does not require an immense amount of financial output not only up front but also for training and routine maintenance.
RIA: Why did you decide to become RIA certified?
MB: We saw great value in being RIA certified. Internally, it helped confirm we are doing what a great integrator should be doing. It also gives potential partners assurance that they are partnering with a mature and innovative company that is on the cutting edge of industry trends and benchmarks.
To learn more about the RIA Certified Integrator Program or to download the RIA Certified Robot Integrator Self-Score Card for free, please visit our website.