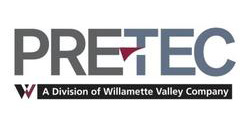 About PRE-TEC: Located in Eugene, Oregon, PRE-TEC is a robotic integrator and manufacturer providing flexible, automated solutions within material handling, finishing and welding.
Rufus Burton, Sales Manager for PRE-TEC met with RIA recently to share the company's experience in how becoming RIA certified has helped improve their business.
RIA: Tell me a little bit about your company.
PT: PRE-TEC is a division of The Willamette Valley Company. Willamette is a private corporation that manufacturers and distributes a wide variety of custom chemical and paint products for the domestic and international markets. PRE-TEC came into existence in the 1980's to service Willamette's need for easy-to-use accurate metering and dispensing equipment. Both the corporation and the Division are based in Eugene, Oregon.
In the mid 1990's, PRE-TEC ventured into providing automated equipment for a variety of applications, ultimately diversifying into robotic automation. Over the last two decades, this capable group has installed over 250 robotic systems in a broad range of industries across the United States and Canada. Today, PRE-TEC is the largest custom robotic integrator on the West Coast.
RIA: Give an example of a challenging application your company developed.
PT: In 2016 we designed, built and installed a totally automated manufacturing process for a US based specialty manufacturer. The new process was built around using an adhesive to bond three metal pieces into a laminated bar assembly. This change completely revamped their current process which creates the assembly by welding together the metal parts.
Not only did the company aim to replace their current welding process, they wanted the automated line to use robots at every step in the operation. Adding to the challenge was one, the adhesive process was completely new to the company and their industry; two the line was to be installed in an Asia-Pacific facility not in any of their US plants.
The team at PRE-TEC was confident we could develop a solution because it would make use of both our robotic material handling expertise but also our extensive chemical dispensing knowledge dating back to the Division's roots.
A successful factory run-off was realized, followed by a smooth installation and start-up. From the time full scale production started, the plant has gone on to achieve a number of significant mile-stones:
They have the ability to produce an assembled bar every 20 seconds.
The line has realized a 60% improvement in productivity.
The new glued bar product meets tighter quality specs' and is stronger than the welded bar.
The line has the capacity to produce over one million units annually.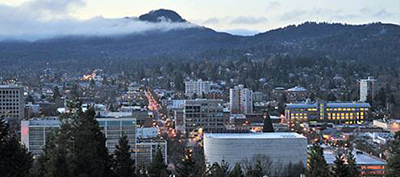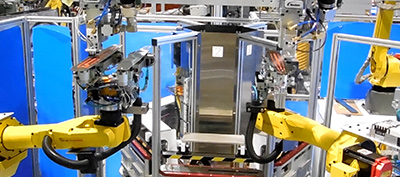 RIA: What are the primary industries you serve? What markets do you serve – global or domestic?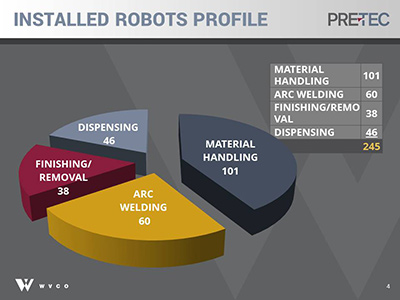 PT: Our primary markets are General Industry and Wood Products Manufacturing in North America. We focus on providing automated solutions for material handling, dispensing, and finishing processes. With every application we try to determine what 'added value' can be incorporated into the part, once we have hold of it. Because our mission is partnering through service, innovation, and integrity, we seek business only as far away from Eugene, Oregon as we have the ability to support.
RIA: What is your vision for the company?
PT: Because success comes when we deliver a system that meets the customer's expectations; every time we enter into a business relationship we work hard to be certain our customers understand 'why' we work the way we do, and 'how' it benefits them. Each project is evaluated to determine if a flexible automated solutions will solve the targeted manufacturing problem of today, and help the customer prepare for the challenge of the future.
Our objective is to form long-term working relationships, and so we choose to only work on applications where we are certain we can achieve success. When a system meets or exceeds expectation, we have a satisfied customer, and the potential to work with them again in future.
RIA: How would you describe the current state of the robotics industry in your country/state? What are the challenges you face?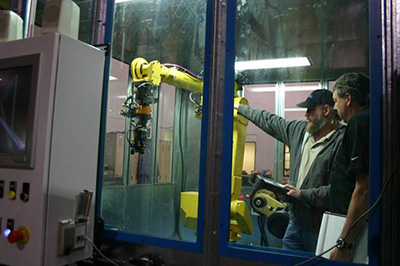 PT: The state of the robotics industry is strong. Therefore we have elected to focus our efforts in the Americas, and not to seek business off-shore. Over the last five years, we have experienced 25% annual growth. The key for the Division is to grow at a rate our team can achieve. Therefore, we are not trying to obtain a specific revenue number, rather we are dedicated to obtaining profitable growth, continually.
RIA: Why did you decide to become RIA certified?
PT: We elected to become a Certified RIA Integrator because we felt it would help current and potential customers identify and select suppliers. It is our opinion, the market for automation will continue to grow at a rapid rate.
Today there are not enough accomplished integrators to serve the market, given the rapid pace at which companies are identifying their needs for automation. Complicating matters is the unfortunate fact that too many integrators have come and gone, leaving customers to question whether the vendor they select will complete the project let alone assure them of a successful result.
PRE-TEC's management feel the RIA certification program is a positive step towards assuring current and future customers that the market for automation is bigger than any one provider. In addition it goes a long way towards demonstrating that the robotic community understands this fact. In the end, the Certification program benefits all participants - customers, and suppliers.

A well-managed, competent, and financially sound integrator, functioning in an orderly market, will help grow the market effectively. If a customer has a successful experience with one RIA Certified Integrator, it is logical to assume they will seek out and work with another Certified Integrator. In the end the personnel charged with executing automation at their companies need reliable suppliers in order to ensure their company can keep up with the constantly increasing need for automation.
To learn more about the RIA Certified Integrator Program or to download the RIA Certified Robot Integrator Self-Score Card for free, please visit our website.