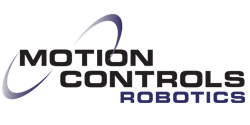 About Motion Controls Robotics: Located in Fremont, Ohio, Motion Controls Robotics is a leading provider of automation solutions for Fortune 500 and small to medium-sized companies in the food & beverage, plastics, building & construction materials, converting, manufacturing, and board & sheet goods industries. Scott D. Lang, President of Motion Controls Robotics met with RIA recently to share the company vision and how becoming RIA certified has benefited their business.
RIA: Tell me a little bit about your company. What is your company's main objective?
SL: Motion Controls Robotics focusses on robotic material handling applications such as picking, packing, and palletizing for a variety of industries. When we started the company over 22 years ago, our goal was to find ways to keep American manufactures competitive through integrating robotic solutions that maximize process efficiency. Today, this mission is still extremely important because keeping manufacturing facilities from moving overseas only improves the overall economy.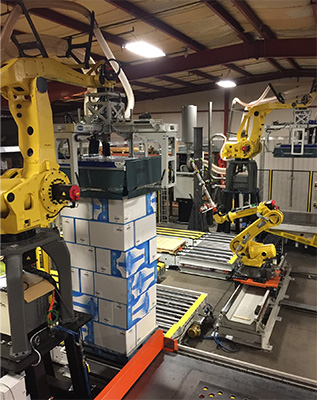 RIA: Give an example of a challenging application your company developed.
SL: While we have worked with a variety of companies to build systems that improved their processes, we are most proud of the fully automated, layer building, palletizing, and pallet removal system we designed and integrated for a dairy product manufacturer.
The system featured 5 M-10ia material handling robots for moving cases into layer build areas and 2 FANUC M-410iB 140H palletizing robots.
There are 6 layer build areas with two palletizing robots picking finished layers. The M-410's high speed and flexibility allowed for just two robots to place full layers on 3 pallet locations each.
Cases coming down an infeed conveyor are scanned and sorted; each case placed based on a programmed orientation to build a complete product layer.
Strategically placed HMIs track the infeed and build areas counting the progression of the layers in each of the 6 building stations and alerting employees if there are any errors in the system allowing the manufacturer to react and solve problems quickly.
This system not only increased the company's overall efficiency, but also kept employees from having to spend long hours in a very cold work environment.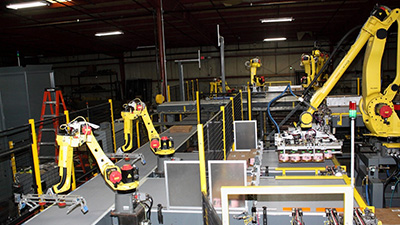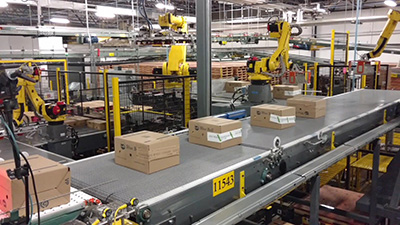 RIA: What are the primary industries you serve? What markets do you serve – global or domestic?
SL: Motion Controls Robotics integrates FANUC robots in North America for companies in the food & beverage, plastics, building & construction materials, converting, manufacturing and board & sheet goods industries.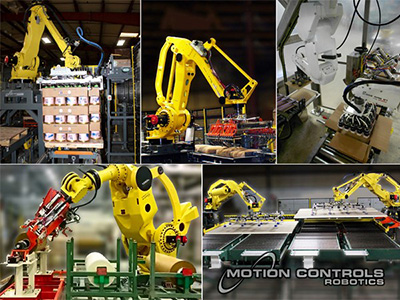 RIA: What is your vision for the company?
SL: Robotics is becoming more affordable and small companies are starting to see that integrating robotics into their process allows them to be even more competitive and stay financially strong. Motion Controls Robotics wants to help these companies by using innovation to develop more cost effective, flexible robotic systems that serve the needs of these smaller companies especially in industries like food and beverage.
RIA: How would you describe the current state of the robotics industry in your country/state? What are the challenges you face?
SL: Motion Controls Robotics is located in Fremont, Ohio. The manufacturing sector is what keeps the state strong. So many of these manufacturing companies are looking to improve their processes, but are also finding the upfront cost to be prohibitive. This is a big reason why Motion Controls Robotics focuses so much on trying to find innovative, ways to solve robot system issues.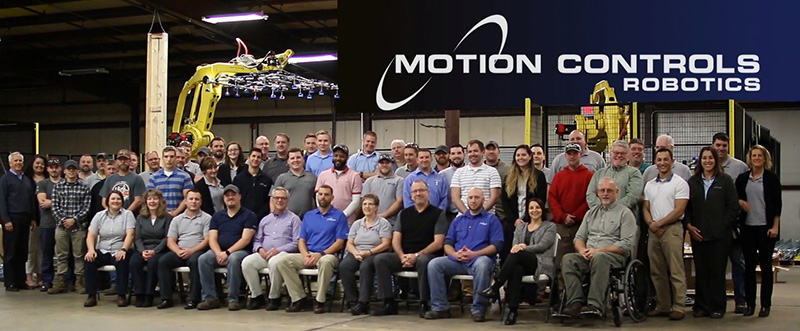 RIA: Why did you decide to become RIA certified?
SL: Motion Controls Robotics has been a member of the RIA since the beginning in 2005. We joined RIA to demonstrate to ourselves and companies looking to integrate robotics that we are a robot integrator that strives for and is committed to constant innovation and highly values robotic safety issues.
To learn more about the RIA Certified Integrator Program or to download the RIA Certified Robot Integrator Self-Score Card for free, please visit our website.