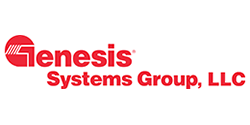 About Genesis Systems Group: Located in Davenport, Iowa, USA, Genesis Systems Group is a recognized leader in robotic systems integration since 1983. Genesis specializes in factory automation with robots for welding and their solutions are backed by expertise in part processing, process development, system design and implementation of industrial automation.
Carol Woten, Vice President of Sales and Marketing for Genesis Systems Group met with RIA recently to share the company vision and how becoming RIA certified has benefited their business.
RIA: Tell me a little bit about your company. What is Genesis System Group's main objective?
CW: Genesis Systems Group engages in the production and distribution of integrated robotic systems and automated engineered solutions primarily in North America, South America, Europe, and Asia. Our products and services include integrated robotic arc, spot and laser welding/cutting machinery and robotic ultra-sonic inspection of carbon fiber composites. Standard products, such as robotic servo-controlled positioning equipment and automation peripherals further contribute to worldwide distribution.
Genesis Systems Group also specializes in process related bundled services such as computer aided engineering, (CAE) process simulation, lean manufacturing and other variation reduction techniques. The company deploys the most comprehensive suite of digital design and manufacturing technologies available to assure robotic system productivity. We partner with our customers to ensure their products and processes are optimized for robotic automation. Our robotic systems improve product quality, increase throughput and maximize human productivity. Our "integrated solutions" approach to robotic automation ensures that we help our customers win the productivity race.
RIA: Give an example of a challenging application your company developed.
CW: Genesis developed Robotic non-destructive testing for carbon fiber components. This inspection process is not new, but the flexibility of applying it with a robot is. Traditionally, the process is applied manually or with large gantry style systems. Genesis has worked with strategic supplier partners to make both highly customized systems and some standardized products for small part components. While primarily used in the Aerospace industry today, the carbon fiber components are making their way into other industries such as Automotive and Agriculture.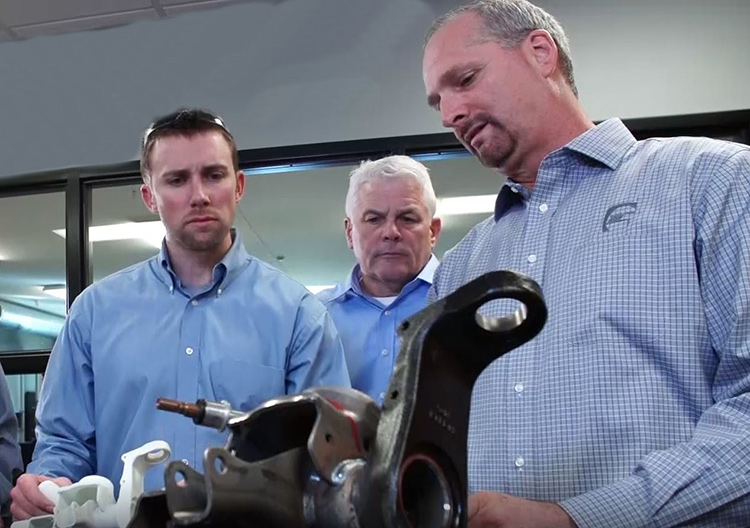 RIA: What are the primary industries you serve? What markets do you serve – global or domestic?
CW: Genesis Systems Group serves diverse customer groups such as agricultural, aerospace, automotive, construction & forestry, primary metals, furniture, defense, energy and other general industries. Further, the company manufactures robotic arc welding, plasma cutting and servo-controlled assembly systems designed and built specifically for use in automotive assembly operations both domestically and abroad. Genesis markets its products directly, as well as through distributors and other channel partners.
RIA: What is your vision for the company?
CW: By designing, engineering, manufacturing and supporting the world's most productive robotic automation we enable economic expansion, enhance living standards and maximize human productivity.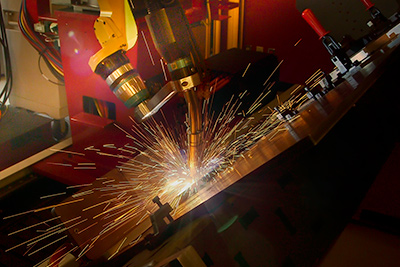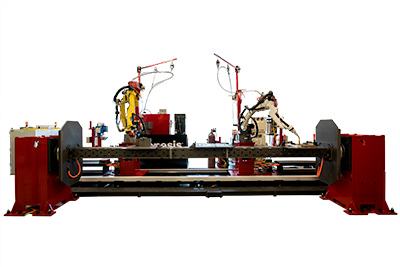 RIA: How would you describe the current state of the robotics industry in your country/state?
CW: In a word, optimistic. Our customers want quality and throughput. In the US, everyone talks about increasing GDP. In manufacturing specifically, that has to come from Automation. Robotic Automation is the future and our customers are ready, willing and able to embrace that.
RIA: What are the challenges you face?
CW: Determining which opportunities allow Genesis to provide the maximum economic value to each customer. While we offer both turn key solutions and standard product, choosing how best to serve the current customer and expand the overall market isn't always easy. Genesis is looking to expand our offerings and increase industry opportunities. We don't want to compete for market share in stagnant contracting markets.
RIA: Why did you decide to become RIA certified?
CW: As an integrator, Genesis has been involved with RIA since its inception. Participating in the robotic community while enhancing safety and improving the overall effectiveness of automation is the right thing to do. We want to help expand the robotic community safely and efficiently. The Certified Integrator program adds another layer of credibility for RIA members and the industry as a whole.
To learn more about the RIA Certified Integrator Program or to download the RIA Certified Robot Integrator Self-Score Card for free, please visit our website.