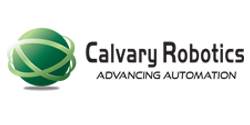 About Calvary: Located in Rochester, New York, Calvary Robotics is a world leader in the design and build of test and material handling systems, automated assembly, and integrator of third party equipment and technology. Director of Robotics Michael Marseglia met with RIA recently to share how becoming RIA Certified has benefited the company
RIA: Tell me a little bit about your company.
Calvary Robotics is a world leader in the design and development of custom turnkey automation solutions. We provide solutions which are based on a series of Calvary standard automation platforms that feature a wide variety of industrial robots and state of the industry product feeding and transport systems.
Founded in 1994 in Rochester, NY, Calvary Robotics is comprised of over 250 highly skilled employees. We keep pace with and push the boundaries of current industry technological advancement. This enables us to create disruptive solutions, which we incorporate into our standard offerings to our customers. This in turn gives our customers and their products a competitive advantage in the global marketplace and helps them maximize their ROI.
RIA: Give an example of a challenging application your company developed.
One particularly challenging application was an integrated robotic laser cutting application. The requirement was to laser cut a number of 2-5mm holes of variable patterns into a stainless steel product. The product was hollow and semi spherical in shape. The product diameter, as well as the number of holes, size of holes as well as the hole pattern, were infinitely variable within the smallest to largest limits given.
The semi spherical shape coupled with the variability and the customer's quality and precision requirements posed several technical challenges. I was very proud of our team's creativity, critical thinking and solutions driven attitude throughout the project.

RIA: What are the primary industries you serve? What markets do you serve – global or domestic?
Calvary Robotics serves five principal manufacturing sectors: Medical, Automotive, Consumer Products, Electronics and Alternative Energy.
In addition to our custom turnkey automation systems, we offer a variety of additional services to our customers such as: Build to Print, Contract Manufacturing (CAM), Value Engineering, Commercialization, Product Design/Development, Service Contracts and Spare parts.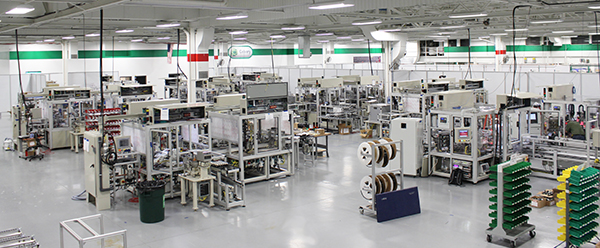 RIA: What is your vision for the company?
We would like to continue our evolution towards national and global recognition as an industry leading developer and supplier of robotic manufacturing platforms and standard products.
A key component of which is robot focused enabling software products that simplify robotic deployment. We realize that to achieve this vision we will be relying on our most valuable assets and that is our talented work force.
To that end, we strive to create an environment rich with opportunity for learning, advancement and personal fulfillment for those that wish to join us on our journey.
RIA: How would you describe the current state of the robotics industry in your country/state? What are the challenges you face?
The robotics industry worldwide is at a truly exciting state. In the history of modern robotics, never has there been a brighter spotlight on robotics in every aspect of our lives – from the work force to the streets, within our homes, and in many areas of the services sector that we interact with daily.
In one scenario, traditionally automated companies are including a higher number of robots in their automation plans. These same companies are also assessing automation at a plant logistics level not just in the discrete manufacturing processes. They're looking at automating other previously un-addressed manufacturing support tasks such as logistics and material movement within their factories.
At the other end of the spectrum are the smaller manufacturing shops that previously had little or no automation. They are looking at supplementing their workforce out of necessity. To allow their employees the freedom to perform more value added tasks while robots take over the mundane, repetitive and risky tasks that can even be a danger to worker health and welfare.
Companies just getting into automation/robotics sometimes do not realize the safety and training considerations and their responsibility to comply with industry regulations as well as the total cost of ownership associated with a typical robot installation. This however does not imply a barrier to entry, it merely places more responsibility on us to inform, train, and coach them through the transition to robotic automation.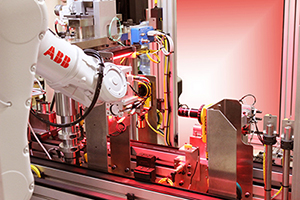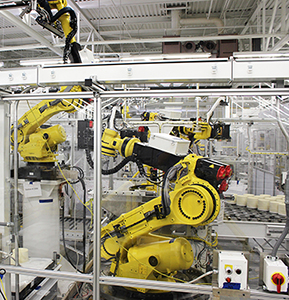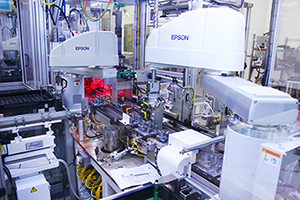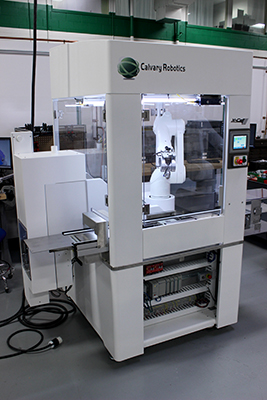 RIA: Why did you decide to become RIA certified?
The RIA certification process examines key functional elements of a company as well as their processes, with associated proof of practice.
That said, as a company, being RIA certified means being recognized for our experience and skill in an industry that demands it. Successfully completing the multi-faceted RIA audit and certification process firmly establishes us as a top-tier robotic integrator and demonstrates our commitment to the entire process of providing robotic solutions to our customers.
For the individual engineers that were certified in the process it affords them another level of recognition and credibility within the industry, with their peers and with our customers.
To learn more about the RIA Certified Integrator Program or to download the RIA Certified Robot Integrator Self-Score Card for free, please visit our website.