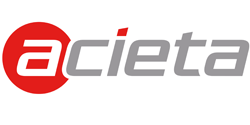 About Acieta: Founded in 1983 by John Burg, Acieta offers the design, manufacture, integration, and service for all types of robotic systems. Recognized as a leader in robotic automation, Acieta has installed systems nationwide for companies such as Bobcat, Caterpillar, James River, Zenith and John Deere.
This year Acieta celebrates 35 years in the robotic automation industry, and National Sales Manager Mark Sumner recently met with RIA to share how being an RIA Certified Robot Integrator has benefited their business.
RIA: Tell me a little bit about your company.
MS: Acieta is focused on revolutionizing the manufacturing process by providing our customers with state-of-the-art robotic automation to be more productive and efficient than ever. We are driven to improve the profitability and quality of life for our customers and our employees. Acieta is proud to be a vendor partner that our customers can trust and count on to deliver the highest quality solutions at the right price-points.
RIA: Give an example of a challenging application your company developed.
MS: Acieta is at the forefront of robotic press brake tending, which helps customers keep their press brakes running safely and efficiently all day. Whether it is a stand-alone press brake or a press-brake that is integrated into a bigger manufacturing process that involves welding, for instance, we offer a solution to our customers that keeps press brakes running even in a light's-out environment.
Our offline programming package allows new parts to be programmed at a computer while the press brake continues to run on the shop floor. Our systems are extremely flexible, handling large and small size parts for low part-count runs and high part-count runs. Regardless of the operational needs, our solution presents an option for every fabricator.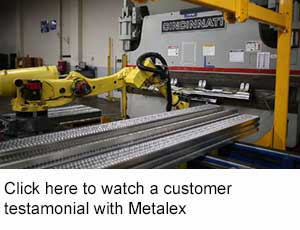 RIA: What are the primary industries you serve? What markets do you serve – global or domestic?
MS: Acieta serves a diverse list of industries such as automotive, food/beverage, agriculture, fabrication, oil/gas, and many others. The majority of our business is domestic, but we do have customers in Canada, Mexico and Europe.
RIA: What is your vision for the company?
MS: Acieta is helping the manufacturing industry to do more with less. Robotic automation reduces risk of injury to workers and provides more efficient and reliable operation that gives companies a competitive edge globally.
RIA: How would you describe the current state of the robotics industry in your country/state? What are the challenges you face?
MS: The Midwest continues to be a hub for manufacturing, and manufacturers understand the importance of robotics and know they have to be progressive and take the step towards implementing robotic automation.
Manufacturing remains very competitive because manufacturers are in dire need of skilled employees, so we work with local schools to help develop technical educational programs that bring more young people to the industry. Industry continues its dynamic rise in our backyard, bringing with it more challenges to hire and retain the best and the brightest programming talent to maintain our position in the marketplace.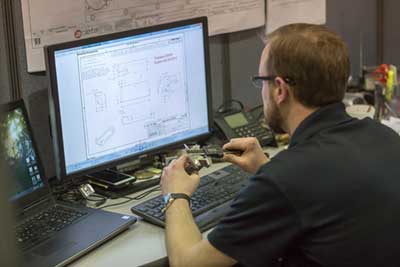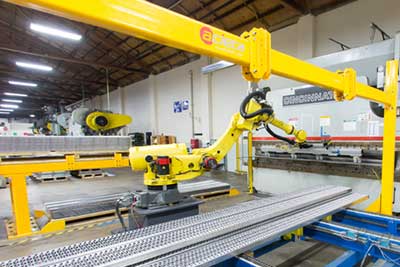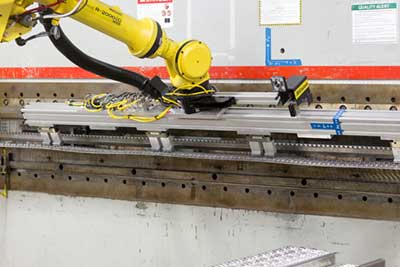 RIA: Why did you decide to become RIA certified?
MS: Acieta was an early adopter of the certification process because we know our customers value experience. Many of our customers are small to medium sized companies, and they lack the time and expertise to evaluate integrators on their own. RIA's certified integrators program provides a layer of security that those on the list have measured up to the rigorous standards of the certification process.
To learn more about the RIA Certified Integrator Program or to download the RIA Certified Robot Integrator Self-Score Card for free, please visit our website.