Machine Vision Software in Life Science Applications
Machine vision software helps machine vision systems sequence DNA, perform image analysis, count and classify biological cells, assist doctors with 3D imaging during surgery to help determine where to cut, and perform pattern matching in automated environments.
There are around ten major machine vision software manufacturers active in the life science industry, and a few more smaller vendors and those making application specific software. The underlying techniques for customers in the life science industry are also used in other industries, but the applications are more unique.
Top Considerations
The primary question that someone considering purchasing third party machine vision software should consider is whether it will accomplish what is desired to be done. The software should offer a variety of tools to address new applications as they come, and be flexible to cope with changing requirements.
In the life science industries, it is typical for users to work with large images. So it is important for the software to be able to handle large images while offering good performance.
How the software is integrated is important and something that an end user in the life sciences doesn't see. Image processing algorithms are typically hidden under the customer's user interface, and how they integrate, the programming languages, what types of interfaces they have, make a difference.
It is important that the machine vision software should work no matter what type of camera is used. Users should be able to change the hardware while still running the same software, or by only making minor adjustments. It is very difficult for life science users to re-qualify machine vision systems after FDA approval, and the last thing users want to do is re-write their software.
Main Challenges Posed By Life Science Applications
Inconsistency between images is very common in the life science industry, and a major challenge for machine vision software manufacturers. In other industries, machine vision tools are used when inspecting multiple parts that are the same and comparing them to a template. In automation applications this is possible, but in many other life science applications, there are no 'golden templates' for the software to compare against. Users rely more on how robust the underlying analysis methods are for the specific task at hand.
On certain features, image quality can also be an issue, causing a challenge for the software to be able to handle. Depending on the application, software manufacturers create a wide variety of filters and tools to improve image quality and provide tools that can cope with low image quality. There are many standard tools that exist to deal with low contrast or high noise images to automatically fine tune to these conditions.
Most Requested Features and What Makes the Industry Unique
Analysis methods such as intensity measurements, blob analysis, particle sizing, locating and separating particles, counting particles, and classification algorithms for cells are commonly requested software features among life science users. Other standard pattern matching applications with 2D edge detection are frequent requests for robotic handling applications such as locating trays or probes.
Oftentimes parts don't arrive for inspection with standard or specific orientations, and typically inspections don't measure distances from one edge to another as in other machine vision industries. Since it is not common to have standard applications in this industry, how flexible and robust the underlying software is becomes important. How well the tools integrate with each other and how much flexibility the customer has to fine-tune them without having to write low level vision code is important.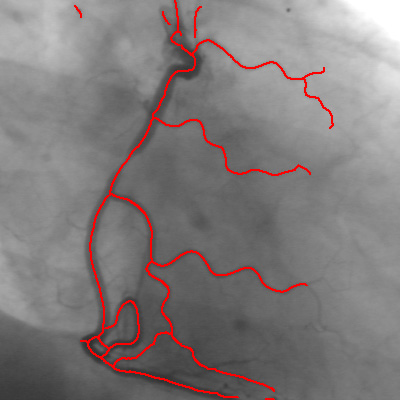 Basic tools such as pattern matching and edge detection can be used to build an application, but without developing application specific machine vision products for a customer, manufacturers rely on customers to help develop the software packages.
Biggest Advancements in MV Software
In the classification field, individual tools have advanced so they provide more reliable classifications. 3D imaging tools have evolved rapidly over the last five years as well. But the biggest advancement in machine vision software has been in its performance and ability to handle and process large images.
As the trend towards using larger images in machine vision has progressed, the software is getting faster. Image stitching of images or an array of images into a single larger image that has to be processed in a reasonable amount of time has become very common.
Software Cost
Most machine vision software manufacturers don't differentiate their software prices according to the industry it is sold into unless it is specifically developed for a life science application. Pricing depends on the quantities purchased, and ranges from a few hundred dollars for basic packages to $5000 depending on what the software can do.
There are many free software options publically available, but using them becomes tricky for life science applications that may need FDA approval or ISO certifications. Another problem with using open source software in life science industries is there is no guarantee that the software doesn't infringe on any patents. Commercial packages do provide that insurance which is important for companies in any industry.
Fastest Growing Applications
Replacing manual processing with automation in life sciences has grown and machine vision has helped.
DNA sequencing has become an interesting topic for machine vision software manufacturers over the last 5-10 years. As the cost and time of DNA sequencing has reduced dramatically over that period, there is a large need for imaging there. The same for analyzing DNA microarrays.
Most Important Factors to Consider
When deciding which machine vision software to purchase for a life science application, performance, speed, and hardware independence are the most important factors to consider. Users should be able to keep the same software if they change cameras, and have the flexibility and ability to fine tune the software to their application which oftentimes won't be standard. It should have development tools that come with it to make it easier to test prototypes, and be easy to use.
While price and support also apply to anyone purchasing software, the vendor should be able to demonstrate the robustness of the software package for the desired application. It should show how well the package can deal with challenging imaging conditions like defocused images or low contrast.