A3 Boards of Directors
A3 Directors and Technology Strategy Boards
In serving the automation industry, Directors play a vital role in helping our member companies grow and succeed.
Meet the A3 Board of Directors and Members of the Technology Strategy Boards
The Association for Advancing Automation (A3) is led and governed by the A3 Board of Directors. We also have Technology Strategy Boards in Robotics, Vision & Imaging, and Motion Control & Motors that provide strategic direction and help us stay on top of industry trends and needs. These boards are key to the success of the industry association. Our directors demonstrate expertise in their field, hold a position of industry leadership and a strong desire and commitment to selflessly help the industry. They are elected by the membership to serve two year terms.
If you are interested in serving on one of the Technology Strategy Boards, please contact A3. Calls for nominations are sent yearly to all members.
---

A3 Board of Directors
---
A3 Robotics Technology Strategy Board
---
A3 Vision & Imaging Technology Strategy Board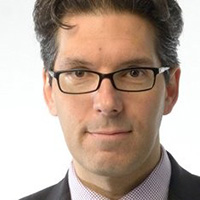 Daniel Lau
Director of Graduate Studies
---
A3 Motion Control & Motors Technology Strategy Board