Webinars
Uses of End Effectors: Grippers, Tools and Sensors
November 02, 2023 | Noon - 1 PM ET
ABOUT THIS WEBINAR
Grippers are on the move. Over the past few years, the investment and innovation in end-of-arm-tools (EOAT) and grippers have changed, maybe leapfrogged the industry. These tools are "off the shelf", servo-driven, electrified, and are fast and smart. These tools too, are not just gripping, they are recording and relaying information. Join our panel discussion and discover what happened and why we are here, and where gripping, tools and sensors are headed.
Key Takeaways:
Examples of new and innovative tools and sensors in the industry.
Use cases of grippers and integrating sensors.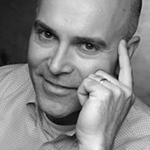 Jim Beretta
Jim Beretta is president at Customer Attraction, a Marketing Consulting company specializing in the automation and robotics industry. He is best known as the driving force behind marketing and branding for one of North America's largest automation integrators, with over 20 years in the automation industry. He operates his marketing consultancy and works with Automation manufacturers, distributors, robot companies and the automation community around the world. Jim is a speaker and moderator at industry conferences and is an expert at marketing and branding. He is also a member of A3 Robotics.
This webinar is filed under: