Webinars
Unlock Value-Stream Productivity with Robotic Cutting
Originally Recorded October 27, 2022 | Noon - 1 PM ET
ABOUT THIS WEBINAR
The lack of skilled laborers, long setup times, intensive manual processes, lack of consistency, and secondary operations are all challenges fabricators are facing day to day hindering their productivity.
This webinar will provide an overview of the latest cutting market trends and look at some of the challenges fabricators face. We will showcase game-changing robotic cutting technology that enables fabricators to overcome these challenges and unlock value-stream productivity.
Attendees will leave with an understanding of the new technology available in the market with robotic cutting that will help them overcome their challenges and unlock additional value from their current processes. Ultimately, attendees will learn how they can increase their productivity and profitability not just for their cutting processes but also secondary processes in their value stream such as grinding, polishing, and welding.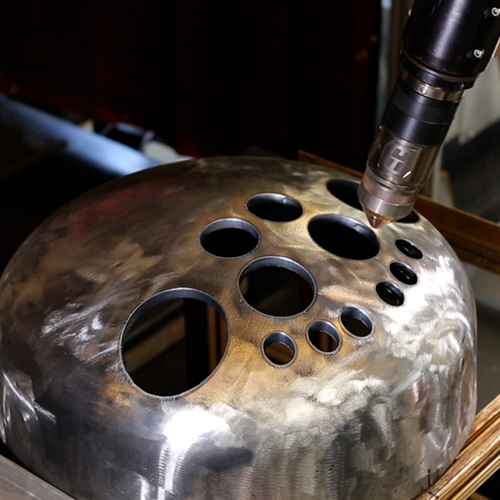 Exclusive Sponsor

Robotmaster, a Hypertherm Associates brand, is an offline programming software that helps manufacturers maximize their robot's productivity with easy and efficient robot programming for a variety of applications such as cutting, trimming, milling, welding, spraying, polishing, sanding, grinding, deburring, and more. Robotmaster uses integrated CAD/CAM functionality to make robotic programming easy and intuitive for everyone, even first-time users.
Robotmaster delivers state-of-the-art robot programming capabilities and unmatched optimized path generation enabling the robotization of short-run productions for a variety of applications and robot brands.
Easy-to-use and intuitive interface that allows process experts to get the best results without having to become a programmer
Optimized trajectories generated automatically from CAD/CAM files
Rapid visualization of issues and opportunities to obtain the optimal error-free program without point-by-point intervention
Intuitive tools to optimize part positioning, tool tilt, and effective control of external axes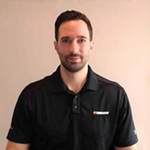 Patrick Chelli, Software Sales Manager
Patrick Chelli has spent the last 14 years in various technical and sales positions in the CAD/CAM for CNC and Robotics industry. He currently serves as Software Sales Manager for Hypertherm and the Robotmaster product. During his 14-year career, Patrick has had the opportunity to work closely with customers, robotic OEMs, and robotic integrators across Canada and the US. He is passionate about helping companies utilize offline programming to their full potential.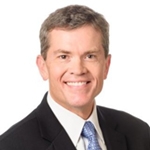 Kris Rich, Director of Marketing, Heavy Industrial Business
Kristopher Rich is the Director of Marketing for the Heavy Industrial Business at Hypertherm. He is responsible for the product management and product marketing of the large mechanized product portfolio. Prior to coming to Hypertherm, Kris held product management and strategy roles at GE, Motorola, Whirlpool, IDEX and Honeywell. Kris holds a BS Mechanical Engineering from the University of Illinois, MS Aerospace Engineering from the University of Cincinnati and an MBA from Northwestern University.
This webinar is filed under: