Webinars
Trends to Watch in Motion Control
Originally Recorded November 20, 2020 | 2PM - 3PM ET
ABOUT THIS WEBINAR
Motion control may have been around for decades but that doesn't mean the technology is static. Consumer demand changes constantly, placing new requirements on end-users and the OEMs and integrators that serve them. In response, the motion control food chain, from component vendors on up to systems houses is constantly developing new technologies, while OEMs, integrators, and and users apply those technologies in new ways.
This webinar will deliver the MCMA's biennial snapshot of the industry, focusing on new technology trends, emerging applications, and, of course, the effect of the coronavirus pandemic has had on all of the above.
The webinar will include:
Market snapshots of technologies and growth application areas
A discussion on key technology trends in the industry, both old and new
A review of hot and emerging application areas, and how they are using motion technologies.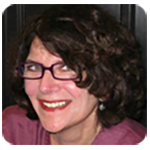 Kristin Lewotsky
Kristin is a contributing editor for Motion Control Online and has written about motion control and automation for more than nine years. As a technical writer, she covers a variety of subjects ranging from memory and micro-electronics to nano-technology to lasers and photonics. Kristin previously worked as an engineer on NASA's Chandra X-Ray Telescope before switching to writing about technology. Kristin holds a Bachelor of Science Degree in Physics and a Master's in Optics and Photonics from the University of Central Florida.
This webinar is filed under: