Webinars
Total Cost of Ownership and Automation
Originally Recorded June 16, 2020 | Noon - 1 PM ET
ABOUT THIS WEBINAR
Total cost of ownership (TCO) is the ultimate measurement tool for determining the cost of operating automation; the holy grail in calculating program and piece part cost. The total cost approach attempts to include all the soft costs: maintenance, power, and floor space. And a warning: it's not simple. Our expert panel will demystify and debunk the nitty gritty on TCO. This webinar will do a deep dive into the automation weeds and discuss:
Inputs and outcomes

Equipment OEE and "mean time between failure" rates

Customer - Vendor full disclosure conversation determinations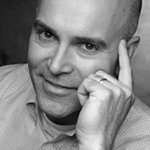 Jim Beretta
Jim Beretta is president at Customer Attraction, a Marketing Consulting company specializing in the automation and robotics industry. He is best known as the driving force behind marketing and branding for one of North America's largest automation integrators, with over 20 years in the automation industry. He operates his marketing consultancy and works with Automation manufacturers, distributors, robot companies and the automation community around the world. Jim is a speaker and moderator at industry conferences and is an expert at marketing and branding. He is also a member of RIA.
This webinar is filed under: