Webinars
Top 10 Questions to Ask Your Cobot Welding Vendor
December 08, 2022 | 2 - 3 PM ET
ABOUT THIS WEBINAR
Metal fabrication businesses are increasingly adopting automation to alleviate the skilled welder shortage. Small businesses in particular need flexible tools to sustain throughput in low-volume, high-mix welding environments. Luckily, collaborative robots – easy to program, fast to deploy – are not only bridging the gap in the labor shortage but are boosting productivity, and typically reach ROI within a year.
In this webinar, Joe Campbell, Head of Strategic Marketing from Universal Robots, and Josh Pawley, Vice President of Business Development from Vectis Automation, will cover basic considerations when deploying cobots for welding applications, common product configurations and ROI scenarios, and share real case studies of metal fab shops utilizing cobots.
Attendees will learn:
Valuable tips and tricks for finding the best cobot supplier for welding applications
What hardware and software features to look for in your automation projects
Benchmarks manufacturers should look for in their installations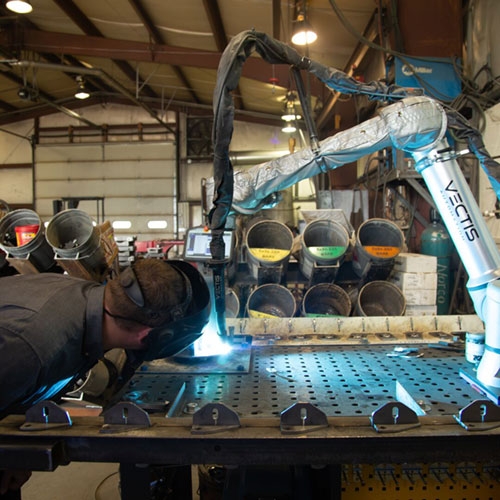 Exclusive Sponsor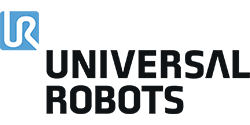 Universal Robots is the market leader in collaborative robots. Since introducing the world's first commercially viable cobot in 2008, UR has developed a product portfolio including the UR3, UR5, UR10, and UR16, reflecting each cobot's payload in kg. Each model is supported by a host of plug-&-play end effectors, software, kits and accessories in the UR+ certification program, allowing for flexible redeployment of one robot into several diverse applications. Universal Robots is automating every manufacturing industry thanks to its quick setup and intuitive programming that allows frontline workers to become cobot operators and programmers. Headquartered in Odense, Denmark, UR operates out of US offices in Ann Arbor, Michigan, New York, Dallas, Texas, and Irvine, California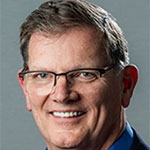 Joe Campbell, Head of Strategic Marketing, North America, Universal Robots
Joe Campbell is a long-time veteran of the robotics and automation industry. After executive assignments in sales, marketing, operations and customer service with industry leading robot, system integrator and engineering companies, Joe is head of strategic marketing for Universal Robots. Joe is a graduate of the University of Cincinnati. He is a regular speaker, lecturer and author on manufacturing labor issues, and the technology and economic benefits of robots and factory automation. Joe and his family live in Birmingham, MI.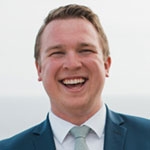 Josh Pawley, VP of Business Development, Founding Partner, Vectis Automation
Josh Pawley is a founding partner of Vectis Automation and leads Vectis' business development and application engineering teams. Josh has over a decade of experience in under-the-hood robotic welding and applications experience; which has given him both the passion and the know-how to help manufacturers identify how to improve weld processes with automation.
This webinar is filed under: