Webinars
The Three Pillars of Successful Robotic Material Removal
May 14, 2020 | Noon - 1 PM ET
ABOUT THIS WEBINAR
Material removal operations are a necessary part of many manufacturing processes. Learn how end-effectors, abrasives, and opportunities for innovation come together to produce successful robotic material removal systems.
Attendees will hear real-world examples of the benefits of robotic material removal, and leave with a better understanding of how they can create success in this emerging field. They will also discover best practices in choosing end-of-arm tooling and abrasives to best suit their needs.
Topic Areas:
Discover automated material removal opportunities for both integrators and end-users.

Realize advancements in robotic end-effectors, tooling, and abrasive technology.

Understand common challenges in material removal that can be overcome with the right approach.

Learn what it takes to successfully robotize material removal processes with best practices.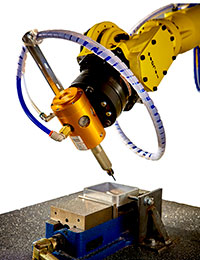 Exclusive Sponsor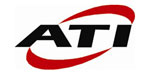 ATI INDUSTRIAL AUTOMATION is the world-leading engineering-based developer of robotic accessories and robot arm tooling, including Automatic Tool Changers, Multi-Axis Force/Torque Sensing Systems, Utility Couplers, Robotic Deburring Tools, Robotic Collision Sensors, Manual Tool Changers, and Compliance Devices. Their robot end-effector products are found in thousands of successful applications around the world. Since 1989, their team of mechanical, electrical, and software engineers has been developing cost-effective, state-of-the-art end-effector products and solutions that improve robotic productivity.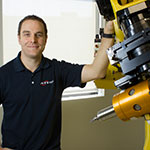 Dan Merritt
Material Removal Product Manager, ATI Industrial Automation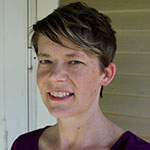 Sarah Mullins
Abrasives Systems Division Global Applications Engineer, 3M
This webinar is filed under: