Webinars
The Single-Camera Approach to Addressing Inspection Challenges in the Pharmaceutical and Beverage Industries
Originally Recorded November 30, 2022 | 10:30 - 11:30 AM ET
ABOUT THIS WEBINAR
In syringe needle manufacturing, inspection is required to identify incorrect cap placement or, bent needles, or to check for the presence of cutters, levers, or shields. When examining vaccine vials and stoppers, care must be taken to inspect for the presence of dents, cap scratches, and deformation, or to read matrix codes, bar codes, or expiration dates.
Similarly, in beverage inspection, manufacturers seek to perform accurate measurements of plastic bottles and preforms, requiring precise measurement of neck dimensions, body diameter, threat measurement, and base thickness.
Because inspection takes place on features that are randomly located both on the inner and outer sides, along with the top and bottom surfaces, the most common approach is to use multiple cameras to account for all views. However, multiple camera setups are often too bulky to fit within demanding space constraints on the line, and depth- of- field issues arise when imaging at high magnification. Also, in multi-camera systems, many images need to be processed, which might take long elaboration times when dealing with high-end applications. This webinar will cover technological innovations that allow for a single camera to perform complex feature inspection tasks.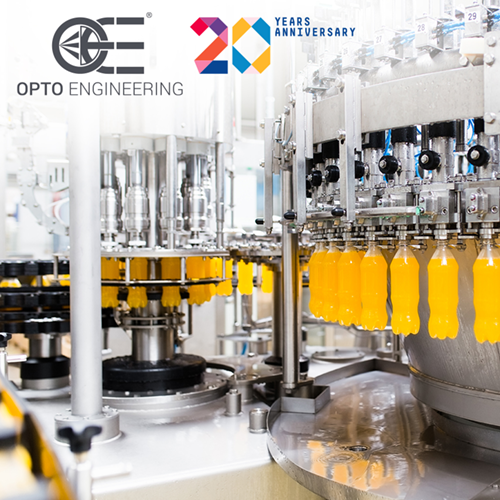 Exclusive Sponsor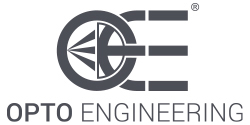 Opto Engineering® THE TELECENTRIC COMPANY has evolved through the years, releasing hundreds of new, diverse products and developing multiple areas of expertise. Today, we can say that we specialize in OPTICAL IMAGING TECHNOLOGIES. Our focus is to build and provide every single component needed to solve imaging applications: starting from our optical DNA we can supply the best combination of tools available on the machine vision market: optics, lighting, industrial cameras, software, and vision units. Thanks to our subsidiaries in the USA, Germany and China we can satisfy your needs in terms of technical support and, of course, the local presence of our sales engineers. Opto Engineering® has become the partner of choice in high-end optical applications for many of the major machine vision companies worldwide.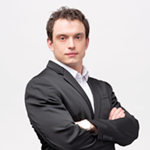 Francesco Mondadori, M. Sc.
After brilliantly obtaining a master's degree in Materials and Production Engineering at the University of Trento while already working in an internship at Opto Engineering, I'm currently the Product Manager and Business Developer for Optics & Cameras.
This webinar is filed under: