Webinars
The Appification of Automation: How OEMs are Making Robots and Automation Easier to Use, Program and Deploy
Originally Recorded April 22, 2021 | Noon - 1 PM ET
ABOUT THIS WEBINAR
We saw it coming. Information, machine control, robots and automation emulating the elegance and simplicity of the best apps. We wouldn't ever again need complex manuals. Automation will self repair and software would alert us to avoid unplanned downtime, saving us time and money. Join us for this expert webinar to find out how automation is being made easier to deploy using applications.
Attendees will learn:
What the industrial App Store should look like
Motivation behind keeping automation simple
Who is making automation easier to use and why
Big picture trends in robotics, operations and support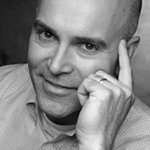 Jim Beretta
Jim Beretta is president at Customer Attraction, a Marketing Consulting company specializing in the automation and robotics industry. He is best known as the driving force behind marketing and branding for one of North America's largest automation integrators, with over 20 years in the automation industry. He operates his marketing consultancy and works with Automation manufacturers, distributors, robot companies and the automation community around the world. Jim is a speaker and moderator at industry conferences and is an expert at marketing and branding. He is also a member of RIA.
This webinar is filed under: