Webinars
Robots and Beyond Roundtable: How Women in Robotics and Automation are Changing Manufacturing
Originally Recorded September 13, 2022 | 2 - 3 PM ET
ABOUT THIS WEBINAR
The manufacturing industry is changing, and not just with improved technology. Learn about how the culture of manufacturing companies is evolving, how robotics has played a role in development acceleration, and how the automation of data transfer, sourcing, and shipping are moving the manufacturing world forward.
This roundtable will explore the professional experiences of leading women in manufacturing while discussing the technological advancements of automation. We know that robots have improved human working conditions and the speed of manufacturing, but how has the automation of other business processes given product companies more efficiency and competitive advantage? Join our panel to find out and hear from professionals who walk the walk.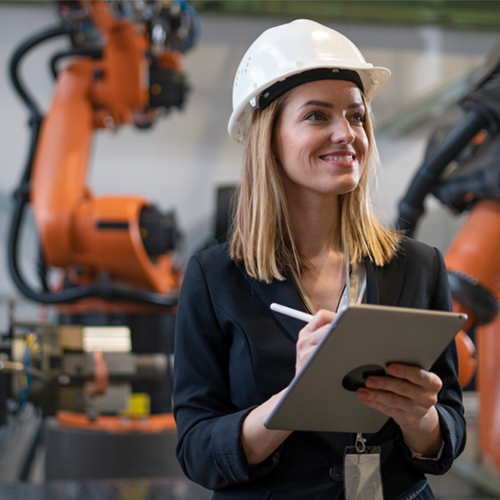 Exclusive Sponsor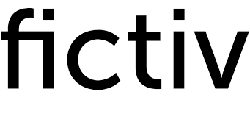 Fictiv is a Digital Manufacturing Ecosystem that gets you high quality parts, fast. Our ecosystem is designed to provide you choice and flexibility across a wide variety of technologies, materials, lead times, geographies, and prices. This is made possible through our global network of carefully vetted manufacturing partners, an online platform for instant quotes, DfM, and fulfillment tracking, as well as experienced people with "boots-on-the-ground" to ensure your parts are made to spec. In the last 6+ years, we've manufactured over 10M parts for early stage companies and large enterprises alike, helping them innovate with agility and get to market faster.
Moderator: Joanne Moretti, CRO, Fictiv
As Fictiv's Chief Revenue Officer, Joanne leads revenue generation initiatives and go-to-market plans to capture new business and global partnerships. With 32 years of experience in the banking, high-tech, and manufacturing industries, she most recently sat on the board of DecisionLink as their CMO. Joanne also served as SVP & CMO at Jabil, a Fortune 200 manufacturing company, and in sales and marketing roles at HP, Dell, and CA.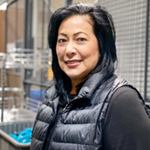 Jackie Ram, VP of Operations, IAM Robotics
Jackie Ram joins IAMR with a solid manufacturing and product development background with more than 30 years at Fortune 500 companies, Jabil Inc and Esterline Technologies. Highly engineered solutions for UAVs, satellites, IOT, energy, lighting, and aero/defense products, which require reliable, robust compliance-based performance, are among the verticals Jackie has successfully delivered products for in her various functional roles. Her strong engineering and operational background in PCB, PCBA, materials and custom mechanicals has contributed to her ability to manage functional teams in NPI, supply chain logistics, quality, training, and service.
Jackie earned her undergraduate in Chemical Engineering at the University of Alabama in Huntsville. A Master's in Business Administration and Ph.D. in Computer and Information Science from Long Island University has provided the credentials to lead diverse, multi-functional teams to develop some of today's most accomplished products. A STEM and Women in Manufacturing supporter, Jackie actively contributes to local and regional activities.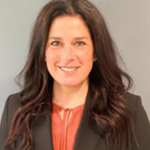 Jessica Moran, SVP and General Manager, Berkshire Grey
Jessica Moran, SVP and general manager, is a proven technology business leader responsible for leading Berkshire Grey's strategic account group. She is a dynamic, customer focused leader with exceptional ability to build unified, highly productive teams that create value and deliver results. She has held senior leadership roles in sales, product management, customer success and operations and has a proven track record setting and executing go-to-market strategy; developing and aligning organizational readiness; and driving process-improvement to maximize efficiency and responsiveness. Jessica is also the executive responsible for Berkshire Grey's corporate social responsibility program – Picking With Purpose – designed to transform the distribution of excess food and school supplies to those in need. Prior to joining Berkshire Grey,Jessica held senior leadership roles at global organizations including Microsoft, Bottomline Technologies, and Computer Associates.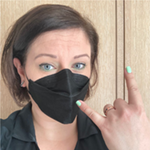 Mikell Taylor, Principal Technical Program Manager, Amazon Robotics
Mikell Taylor has spent two decades making useful robots - from a robotic senior prom date to autonomous underwater vehicles to cutting-edge industrial robotic systems. She is currently a Principal Technical Program Manager at Amazon Robotics, where she leads the Autonomous Mobility technology and product development program. She is passionate about building robots that are practical, reliable, and good partners for the people that work with and around them. In 2018 Mikell was part of Accomplice VC's Rev4 class highlighting the top women in the Boston tech community, and recognized as a Woman to Watch by Mass High Tech in 2011. Outside of work she volunteers for various STEM outreach and education initiatives. She holds a BS in Electrical and Computer Engineering from Olin College, where she was a member of the first class of graduates.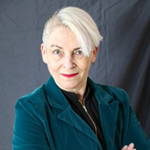 Andra Keay, Managing Director, Silicon Valley Robotics
Andra Keay is the Managing Director of Silicon Valley Robotics, the non-profit industry association founded by advanced robotics companies to let the rest of the world know what's really happening in robotics. An experienced strategist, she speaks globally about the investments and the impact of robotics in society.
This webinar is filed under: