Webinars
Automate Preview Series: Robotic Gripping, Grasping, and Material Handling in Your Operations
December 07, 2023 | 11 AM-12:30 PM ET
ABOUT THIS WEBINAR

This webinar is part of our Automate Preview Series
Once considered the holy grail of robotics, sophisticated, intelligent robot picking and grasping have undergone a remarkable evolution. Recent strides in gripping mechanisms, end-effectors, software, and robotics have bridged the gap, enabling smoother, swifter, and more economical automation in manufacturing, assembly, logistics, warehousing, packaging, and surface finishing. Tune in to gain insights from industry leaders about emerging trends, solutions, and cutting-edge robotics manipulation.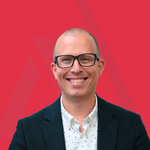 Eric Petz - Head of Marketing, Apera AI
Eric is an experienced marketer of fast growth, disruptive B2B technologies. At Apera AI, he is responsible for global marketing of the company's AI-powered robotic vision technologies. Before Apera AI, he led the marketing team at Vanrx PharmaSystems, a manufacturer of fully integrated robotic work cells for pharmaceutical manufacturing. Eric holds an MBA focusing on marketing and technology commercialization from the University of Alberta. In his spare time, he enjoys the outdoors and coaching youth soccer.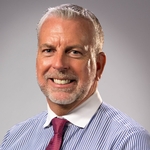 Evan Haley - Vice President of Global Sales, ATI Industrial Automation
After working independently for ATI Industrial Automation for several years, Evan Haley joined the organization permanently as Director of International Sales in 2012. He was promoted to Vice President of Global Sales in 2022. Evan employs a balanced management approach that blends mentoring and open communication. With disruptive ideology and a strong focus on collaboration, leading his team they build long-term relationships with our customers, while driving growth through ATI's various sales channels.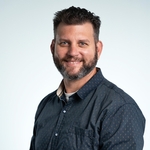 Michael King, Robotic EOAT Specialist - Schmalz Inc.
Building on his successful years serving in the US Navy, Michael King applies his positive, can-do attitude to Schmalz, Inc. where he has spent the last nine years providing the company with his expertise in the industrial automation industry. He is an experienced Application Engineering Manager specializing in the robotic EOAT space. His knowledge encompasses palletizing, de-palletizing, troubleshooting, sales operations, Customer Relationship Management (CRM), Fanuc TPP, Manufacturing, and Management. Michael is always eager to tackle the toughest customer needs by bringing together the Schmalz team to collaborate on each project to provide creative engineering solutions.
This webinar is filed under: