Webinars
Robotic Grinding & Finishing: Considerations and Benefits of Implementation
Originally Recorded February 07, 2023 | Noon - 1 PM ET
ABOUT THIS WEBINAR
Robots are used for dull, dirty and dangerous jobs. We can add robotic grinding to this list. Automated grinding and finishing has made huge leaps and bounds with innovative end-of-arm-tools, software, collaborative robots and feedback mechanisms. The planets all aligning has made grinding and finishing affordable, accessible and payback very rapid. Join us as we invite industry experts to the table to discuss robotic grinding and finishing.
Key Takeaways:
Identify some key technologies
Motivators to automate grind and finish
Key industries and first adopters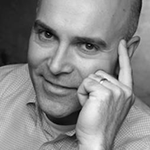 Jim Beretta
Jim Beretta is president at Customer Attraction, a Marketing Consulting company specializing in the automation and robotics industry. He is best known as the driving force behind marketing and branding for one of North America's largest automation integrators, with over 20 years in the automation industry. He operates his marketing consultancy and works with Automation manufacturers, distributors, robot companies and the automation community around the world. Jim is a speaker and moderator at industry conferences and is an expert at marketing and branding. He is also a member of A3 Robotics.
This webinar is filed under: