Webinars
Robot Safety Update
Originally Recorded July 15, 2021 | Noon - 1 PM ET
ABOUT THIS WEBINAR
In this webinar, Director of Standards Development at A3 Robotics, Carole Franklin will share key updates on robot safety standards and technical reports. In addition, she will share an update on the newest standard, R15.08, Part 1, on industrial mobile robot safety. Receive a clear understanding of current robot standards and what is on the horizon for future robot standards by attending this free, one-hour webinar.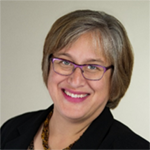 Carole Franklin, A3 Director of Standards Development, Robotics
Carole Franklin is the Director of Standards Development of Robotics for the Association for Advancing Automation. She leads the robotics standards development activities in developing the ANSI and ISO Robot Safety Standards. Before joining A3, Carole spent over four years with management consulting firm Booz Allen Hamilton, where she led projects on business process improvement, internal communications, and executive communications. Prior to Booz Allen, Carole worked for Ford Motor Company for ten years in the market research department. Carole holds BA and MBA degrees from the University of Michigan.
This webinar is filed under: