Webinars
Realizing the Benefits of 3D Bin Picking
Originally Recorded September 19, 2019 | Noon - 1 PM ET
ABOUT THIS WEBINAR
Moderated discussion about the production related issues confronting the application of 3D Bin Picking. The Canon RV Series solution enables customers to realize fast, accurate and reliable results.
Attendees of this webinar will learn a basic understanding of how 3D bin picking technology works, including parts ranges, limitation and set-up requirement key features and options that enable practical production solutions.

Panelists include:
Adam Boike, Sales Engineer at Behco

Walter LaPlante, Systems Engineer, Advanced Manufacturing Engineering at Ford Motor Company
Topic Areas: Vision-Guided Random Bin Picking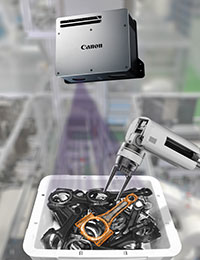 Exclusive Sponsor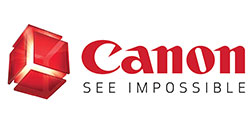 Canon is the global leader in optical products. To tackle the challenge of 3D random bin-picking, Canon has developed and created a solution that utilizes their advanced optical and processing technologies. It automatically recognizes parts, determines the best pick candidate, and calculates the most optimal path so that the robot can safely, but surely, pick up the part and move it to its desired destination. Having offices in Illinois, California, New York, and across the globe, Canon USA helps various industries automate pick and place applications.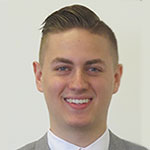 Grant Zahorsky
Originally from Kansas City, MO, Grant Zahorsky started working for Canon USA in 2019, focusing on the progression of the Canon RV-Series machine vision system. This system utilizes Canon's high-end consumer and professional cameras to globally assist companies by automating their facilities, thereby creating a more efficient and safer workplace. Grant's background is in Robotics Engineering, in which he earned a Bachelor of Science degree from Worcester Polytechnic Institute in Massachusetts. He has also had experience working at a factory that specializes in robotic welding for Tier 1 companies in the automotive industry. With his involvement in the world of robotics, artificial intelligence, and machine vision systems, Grant has set the stage to leave his mark on the industry.
This webinar is filed under: