Webinars
New Machine Vision Software Solutions
Originally Recorded November 19, 2019 | Noon - 1 PM ET
ABOUT THIS WEBINAR
Successful imaging techniques drive application success. Ultimately those images must be competently analyzed using powerful machine vision software solutions. Navigating software solutions can be challenging if you don't know what to look for. This webinar equips attendees with working knowledge on latest developments and advances in machine vision software. Experts will review computational/combinational imaging, embedded processing, deep learning, and advanced image analysis tools.
This webinar will:
Provide an overview of machine vision software and its role in applications.

Discuss the latest software developments and changes in machine vision.

Cover software advances and how they impact system capability/reliability.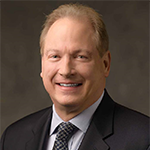 David Dechow
David L. Dechow is a globally recognized expert in machine vision integration and technologies. He is the Principal Vision Systems Architect for Integro Technologies Corp., where he works with sales and engineering teams in the application evaluation and design of complex turnkey machine vision solutions. Prior to his position at Integro, he was Staff Engineer for Intelligent Robotics/Machine Vision at FANUC, and earlier was the founder, owner, and principal engineer for two successful machine vision systems integration firms.
Mr. Dechow is a recipient of the AIA Automated Imaging Achievement Award honoring industry leaders for outstanding career contributions in industrial and/or scientific imaging. He is a member of the Automated Imaging Association Board of Directors, and serves on the editorial advisory board of Vision Systems Design magazine.
As a key educator within the industry for many years, Mr. Dechow has participated in the training of hundreds of engineers as an instructor with the AIA Certified Vision Professional program. He is well known for his many informative technical articles, webinars and conference sessions which span a wide range of machine vision topics and technologies.
This webinar is filed under: