Webinars
Automate Preview Series: Mobile Robots: Applications, Innovations, and How to Get Moving
Originally Recorded November 15, 2023 | 11 AM-12:30 PM ET
ABOUT THIS WEBINAR

This webinar is part of our Automate Preview Series
Get your automation moving forward. Embark on an exploration of mobile robots, uncovering diverse applications and game-changing innovations. From logistics and warehousing to advanced manufacturing, these robots are reshaping industries. Join us to map out your own implementation journey as seasoned professionals provide insights, strategies, and practical advice.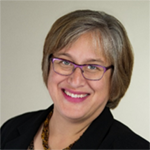 Carole Franklin, A3 Director of Standards Development, Robotics
Carole Franklin is the Director of Standards Development of Robotics for the Association for Advancing Automation. She leads the robotics standards development activities in developing the ANSI and ISO Robot Safety Standards. Before joining A3, Carole spent over four years with management consulting firm Booz Allen Hamilton, where she led projects on business process improvement, internal communications, and executive communications. Prior to Booz Allen, Carole worked for Ford Motor Company for ten years in the market research department. Carole holds BA and MBA degrees from the University of Michigan.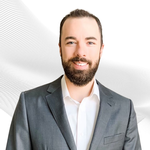 Josh Alphonse, Head of Mobile Robotics, ABB
Josh Alphonse is the Head of Mobile Robotics for ABB in the United States. He is responsible for the business leadership, segment management, and customer focused growth initiatives in the US. He joined ABB in 2017 as a Manager of Field Service, later stood up the first Project Management Office for the business, and then moved on to lead the Electronics Business Line focusing on automation solutions for the electronics manufacturing industry.
Prior to ABB, he was an Officer in the United State Marine Corps serving in the Infantry and Special Operations community. Josh holds a Bachelor of Science Degree in Electrical Engineering from Kettering University and a Master of Science degree in Corporate Finance from Southern New Hampshire University.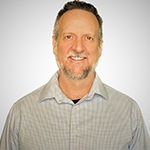 Matt Wicks, Sr. Director of Product Management - Robotics Automation, Zebra Technologies
Matt is a seasoned veteran in the automation, robotics, and material handling industries, with over 27 years of experience in the field. With a wealth of expertise in robotics, controls, and software integration of warehousing, fulfillment, manufacturing and distribution systems, he has been instrumental in developing advanced robotic solutions that push the boundaries of what's possible. Matt is widely recognized as a thought leader in the robotics industry, having patented several key technologies and regularly speaking at industry events.
Currently serving as Sr. Director of Robotics Engineering at Zebra Systems, Matt is responsible for driving the engineering and product management of the company's innovative Fetch mobile robotics solutions. His commitment to excellence is reflected in his educational background, holding a bachelor's degree in electrical engineering from the University of Missouri - Rolla (Missouri S&T) and being a registered Professional Engineer in the state of Missouri. Matt's contributions to the industry have also earned him a seat on the Association for Advancing Automation (A3) Board of Directors, as well as a past Chairman of the Robotics Industry Association (RIA) Board of Directors.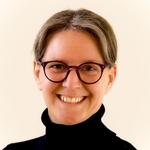 Denise Stafford, Business Development Manager, KUKA Robotics
Denise is fascinated by the "human element" in robotics and believes listening to skilled workers is the key to success. In her role as Business Development Manager for KUKA Robotics, Ms. Stafford works with local sales and account management to provide customers in North America with innovative automation solutions using human-robot collaboration and mobile robotics.
A KUKA employee since 2008, her role with the company has evolved over time to include a variety of key positions, including head of Service Robotics Research for KUKA Laboratories and as a Key Account Manager. Prior to KUKA, Ms. Stafford was the patent coordinator for AKsys GmbH, where she set up the company's patent department, with a focus on ensuring company processes and formulas were legally compliant. She also served as a patent engineer for REINZ-Dichtungs-GmbH. Ms. Stafford obtained a Master of Science degree in Business Administration and Economics from the University of Hagen after completing her graduate studies In Industrial Engineering at the Ulm University of Applied Sciences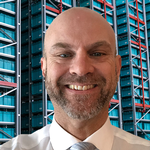 Brian Hammond, VP Sales, Exotec NA
Brian joins Exotec as VP Sales NA. He has over 23 years of experience working in the automation sector. Over the course of his career, Brian has worked with Fortune 500 companies as they transform their manufacturing and distribution processes using state of the art automation and robotic solutions.
This webinar is filed under: