Webinars
How Will OPC UA and TSN Technologies Change the Automation Industry?
Originally Recorded August 17, 2017 | 11:00 AM EDT
ABOUT THIS WEBINAR
Networking architectures on the factory floor today are based on standard Ethernet which is typically inadequate for real-time synchronization. In addition, managing data communications between machines typically uses vendor-specific proprietary protocols. This webinar will show how emerging standards such as TSN and OPC UA will allow machines to interoperate in real-time using open standards. You'll also learn the most modern information modeling techniques. These new standards will allow the automation industry to tackle the challenge of merging the IT & OT infrastructure to a holistic IIoT architecture.
---

WEBINAR PRESENTERS: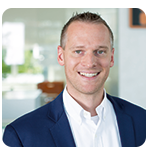 Sebastian Sachse
Technology Manager for Open Automation
B&R Industrial Automation
Together with a global team, Sebastian Sachse is responsible for the technology marketing of Open Automation Technologies at B&R. In this context he's representing B&R in the organizations such as the IIC, OPC Foundation and VDMA. Throughout the last eleven years he held several positions in the automation business and gathered experience as Support Engineer, Promotor for Industrial Solutions and Technology Manager. He graduated from the Duale Hochschule Mannheim as Dipl.-Ing. (DH) Elektrotechnik.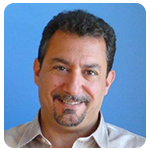 Sari Germanos
Technology Marketing Manager
B&R Industrial Automation
Sari Germanos is the Technology Marketing Manager for the B&R Industrial Automation. His expertise lies in developing complex distributed real-time mechatronic applications. He also has significant experience in applying simulation technologies to improve the efficiency of developing large-scale distributed systems. Sari received his MS in Computer Science from Boston College.
This webinar is filed under: