Webinars
How New Innovations Remove Obstacles to Automation & Accelerate Adoption
Originally Recorded October 25, 2022 | Noon - 1 PM ET
ABOUT THIS WEBINAR
American manufacturing is facing a complex confluence of challenges, from an ongoing (and worsening) shortage of machine operators, to disrupted supply chains, to increasing costs. These challenges are not simply a pernicious drag on individual manufacturers – they are an existential threat to a significant sector of the American economy. It is critical that manufacturers begin implementing solutions like robotic automation immediately. Those businesses that do successfully automate will be set up not just to survive into the future, but to effectively compete, and even grow their businesses.
Join Rapid Robotics CMO Kim Losey, VP of Product Juan Aparicio and VP of Business Alliances Mandy Dwight for a conversation about these challenges, why adopting automation right now is so critical, and how recent innovations enable SMB manufacturers to get started with automation quickly and without risk.
Attendees Will Learn:
Why the converging crises of labor shortages, supply chain disruption, and rising costs are an existential threat to American manufacturing that will cost the country up to $1 trillion annually by 2030.
How robotic automation not only helps solve those crises for manufacturers, but how it positions them to outbid their competitors and grow.
How recent innovations make automation achievable and scalable for manufacturers of any size, and free them up to focus on growth.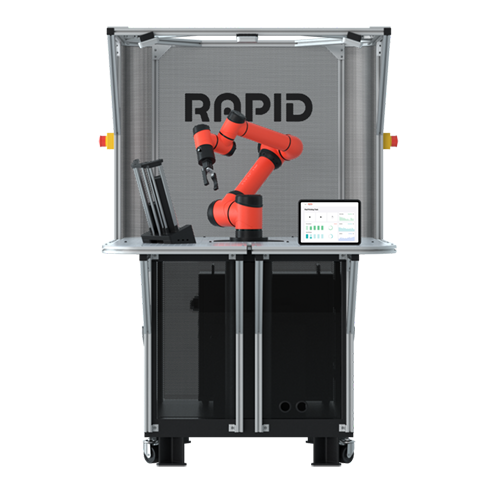 Exclusive Sponsor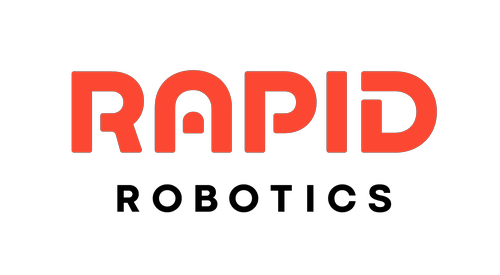 Rapid Robotic enables manufacturers to automate common operator tasks in high-mix, low-volume production environments. We are pioneers of affordable, out-of-the-box robotic automation solutions that can be deployed in weeks. Thanks to innovative computer vision and artificial intelligence, we can pretrain our robots on multiple tasks, making it possible for our customers with changing needs to redeploy our robots to new tasks in as little as 60 seconds. We take care of everything, from assessing your facility for automation opportunities; to task design, programming, and installation; to 24/7 remote monitoring and service for the lifetime of our relationship. Even better: our low monthly cost means your robots will generate positive ROI from the moment they start working in your facility. If you're looking for an automation partner who will take care of everything so you can focus on growing your business, get in touch with us for a free, 30-minute discovery call to discuss automation opportunities in your facility.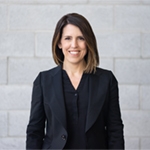 Kim Losey, Chief Marketing Officer
Kim is a serial entrepreneur and business designer with a passion for manufacturing, marketing, and leading high growth businesses. She has led global teams responsible for the growth of some of the world's most well-known toy and entertainment brands, built an award-winning omnichannel retail business, and was part of the founding team of Modio Inc., which Autodesk acquired in 2014. At Autodesk, Kim led the marketing teams responsible for emerging Products, Acquisitions, and Growth, including Fusion 360, expanding on years of manufacturing expertise. She holds a B.S in Marketing and a B.S in Owner Operated Management from the University of South Carolina and thrives on translating creative vision into plans with immense impact.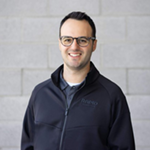 Juan Luis Aparicio, VP of Product
Juan is a robotics and automation enthusiast on a mission to scale and democratize access to robotics technology in manufacturing and beyond. During his career he has brought together the worlds of Industrial Automation, Robotics, and AI with his work featured in the New York Times, MIT Tech Review, Wired, Forbes, TheRobotReport, and other media outlets. Prior to Rapid, Juan was the VP of Product at Ready Robotics, where he launched Forge/OS 5, an award-winning industrial platform for robots and automation. Before that, Juan was the Head of Advanced Manufacturing Automation for Siemens, where he led a top team of researchers and engineers in Berkeley, California, working elbow-to-elbow with renowned academic partners. Juan is a Technical Advisor for the Advanced Robotic in Manufacturing (ARM), a member of A3's AI Tech Strategy Board, and a Skydeck advisor. In 2019, he was awarded the MIT Tech Review Innovator under 35 Europe in the Pioneer category. In 2020, he was awarded Siemens Inventor of the year and the prestigious Thomas Alva Edison Patent Award.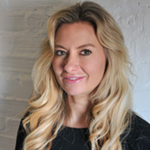 Mandy Dwight, VP of Business Alliances
As both a sales leader and startup veteran, Mandy is passionate about bringing innovative robotic technologies to industries that have been often underserved by advances in automation. Her career has spanned many sectors of the robotics industry, including full stack robotic order fulfillment solutions, collaborative robots, robotic software platforms, and research and development robots. As VP of Business Alliances at Rapid Robotics, Mandy Dwight collaborates with customers to increase their production while saving costs with the help of quick deploying robotic automation.
This webinar is filed under: