Webinars
How Automation is Advancing Healthcare
Originally Recorded September 15, 2022 | Noon - 1 PM ET
ABOUT THIS WEBINAR
As the healthcare industry continues to improve on all fronts: surgery tactics, research findings, faster diagnoses and prognoses, there is one leading factor that's helping contribute to this success: automation. Robots and related technologies are helping the healthcare industry by providing additional help, both in and out of the operating room.
Join us for a panel discussion with industry experts to learn more about how automation is increasing accuracy and decreasing medical errors. We'll discuss:
How collaboration between humans and robots have helped healthcare professionals become more accurate and effective
How surgical robots are increasing precision and accuracy and decreasing the amount of time a patient is on the operating table
How hospital robots are helping disinfect medical equipment, take patient vitals and deliver medications to laboratories.
How the use of robotics in lab automation and drug discovery are advancing the healthcare industry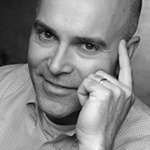 Jim Beretta
Jim Beretta is president at Customer Attraction, a Marketing Consulting company specializing in the automation and robotics industry. He is best known as the driving force behind marketing and branding for one of North America's largest automation integrators, with over 20 years in the automation industry. He operates his marketing consultancy and works with Automation manufacturers, distributors, robot companies and the automation community around the world. Jim is a speaker and moderator at industry conferences and is an expert at marketing and branding. He is also a member of A3 Robotics.
This webinar is filed under: