Webinars
How Advances in Grippers and Collaborative Robots are Solving Automation Challenges
Originally Recorded May 12, 2020 | 11:00AM ET - 12:00PM ET
ABOUT THIS WEBINAR
What's easy for humans can be so hard for a robot. But innovations in gripping, software, and collaborative robots are leading to rapidly improving capabilities -- while increasing the number of possible applications. It's now simpler, quicker, and cheaper to automate sophisticated solutions in manufacturing, assembly, logistics, warehousing, packaging, and surface finishing.
Join an exclusive conversation moderated by Robert Huschka from the Association for Advancing Automation (A3). You'll learn more about these technologies, explore potential use-cases, and see how you can apply them in your business. Our expert panel will include:
Jim Cooper, FANUC

Joe Campbell, Universal Robots

Tom Reek, SCHUNK

Kristian Hulgard, OnRobot
Thanks to our sponsors -- Schunk, OnRobot, Universal Robots, and FANUC -- for supporting this conversation.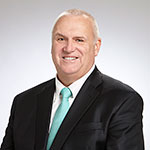 Jim Cooper
Executive Director - Global Accounts, FANUC
Joe Campbell
Senior Manager, Strategic Marketing & Application Development, Universal Robots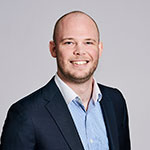 Kristian Hulgard
General Manager, Americas, OnRobot
Tom Reek
Vice President, Automation, SCHUNK
This webinar is filed under: