Webinars
Global Economic & Automation Outlook: Key Insights on our Post-Pandemic Future
August 19, 2099 | 11 AM - 12:30 PM ET
ABOUT THIS WEBINAR
Join us as we host the automation industry's leading economic forecaster and leading analyst of market data as they provide updates, outlooks and predictions through 2022 and beyond.
Alan Beaulieu, President of ITR Economics, will provide an outlook on how COVID-19 has impacted the future of the automation industry, as well as the overall economy. He will examine leading indicators to shed light on what to expect as we head into 2022 and beyond. Alan will deep-dive into the current and future health of global manufacturing, highlighting growing industries including logistics, warehousing, automotive, electronics, and what these developments mean for companies in the automation space. Alan will present economic and manufacturing updates for various key regions important to automation, including North America, EU, China, and Mexico, among others.
Alex Shikany, A3 Vice President of Business Intelligence and Membership, will deliver the latest market statistics from the Association for Advancing Automation (A3) on robotics, machine vision, and motion control. Alex will also reveal the first half of 2021 statistics for the automation industry. In addition, he will highlight the outlook for the rest of 2021 and general expectations from members into 2022, including information on key drivers of the markets' performance, bright spots to watch for, and any new opportunities that have emerged for automation companies despite the pandemic.
The fee to attend (live or recorded) is $125 USD per person.
Attendees Will Learn:
Current and future health of global manufacturing impacted by COVID-19
Economic and manufacturing updates focused on key regions of automation
Q1-Q2 2021 market trends and statistics on the A3 tech sectors: robotics, machine vision and motion control
Q3-Q4 2021 economic key drivers
Automation industry performance predictions for 2022
This webinar is presented by: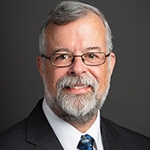 Alan Beaulieu (ITR)
One of the country's most informed economists, Alan has been providing workshops and economic analysis seminars in countries across the world to literally thousands of business owners and executives for the last 25 years. He is co-author of Prosperity in the Age of Decline, a powerful look at how to make the most of the U.S. and global trends over the next 20 years. Alan also co-authored Make Your Move, a practical and insightful guide on increasing profits through business cycle changes, and noted by one reviewer as "simple, yet awesome." As the chief economist for numerous US and European trade associations, it has been remarked that Alan's "insight into our business, a track record of accurate forecasting, and unparalleled knowledge of global markets has earned him the respect and appreciation of key business leaders in our industry." Pronouncements from ITR Economics™ and/or Alan have appeared in various high-profile news sources, including the Wall Street Journal, New York Times, USA Today, Business Week, the Associated Press, and CBS Radio.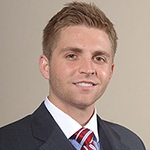 Alex Shikany (A3)
Alex Shikany is the Vice President of Membership & Business Intelligence at the Association for Advancing Automation. In his position, he researches and reports statistics for the global robotics, machine vision, and motion control markets for the Association for Advancing Automation. Alex also develops market opportunity studies and white papers for the automation industry on key issues such as the impact of robots on employment, and the emergence of collaborative robotics. In addition to his research, Alex runs the day to day operations of the A3 Vision & Imaging technology sector, the world's largest vision and imaging trade group. He is also a frequent speaker at industry events around the world. Alex is a graduate of Michigan State University's Broad MBA program, where he majored in Marketing and Finance. He also received his Bachelor's degree in Business Administration from MSU. Alex has seven years of experience in Marketing, Brand Strategy, and Market Research.
This webinar is filed under: