Webinars
Getting Started with Industrial Simulation
Originally Recorded March 16, 2023 | Noon - 1 PM ET
ABOUT THIS WEBINAR
Computer simulation has come a long way. Digital twins, offline programming, simulations and software are no longer tools for the very large and very connected integrators, robot OEMs and manufacturers. The software is becoming easier to use, invaluable as a planning tool and a differentiator when quoting large, complex projects. The tools are proving efficacy in designs are decreasing time and costs for machine builders. Join us to find out more about the who, the what and the why of simulation in the robotics and automation industries.
Key Takeaways:
What is a digital twin? Why is it important?
Why are robot integrators investing in these technologies?
What are some of the challenges in making this tech easier to use and more accessible?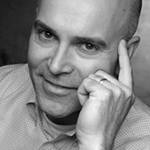 Jim Beretta
Jim Beretta is president at Customer Attraction, a Marketing Consulting company specializing in the automation and robotics industry. He is best known as the driving force behind marketing and branding for one of North America's largest automation integrators, with over 20 years in the automation industry. He operates his marketing consultancy and works with Automation manufacturers, distributors, robot companies and the automation community around the world. Jim is a speaker and moderator at industry conferences and is an expert at marketing and branding. He is also a member of A3 Robotics.
This webinar is filed under: