Webinars
Getting Started with Cobot Automation
February 09, 2023 | 2 - 3 PM ET
ABOUT THIS WEBINAR
Collaborative robots, or cobots, are the fastest growing segment of the factory automation world. And the breakthrough technology that cobots bring to manufacturing requires a different approach to selecting applications. The application experts at market leader Universal Robots have assembled a set of guidelines and check lists to help companies large and small identify promising applications, and get started with collaborative robots.
Attendees will learn:
how to identify cobot applications
how to rank applications by risk and complexity
how to justify the cobot investment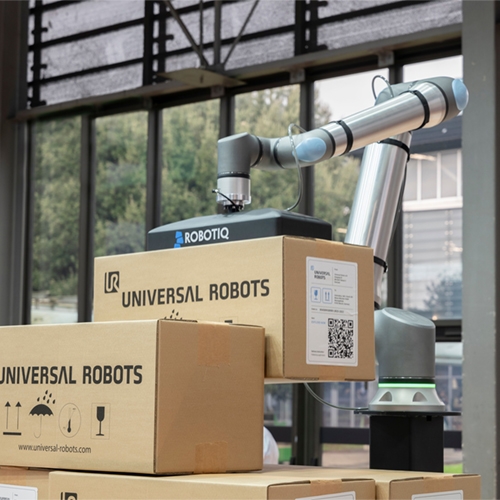 Exclusive Sponsor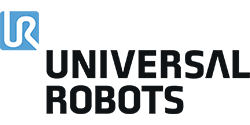 Universal Robots is the market leader in collaborative robots. Since introducing the world's first commercially viable cobot in 2008, UR has developed a product portfolio including the UR3, UR5, UR10, and UR16, reflecting each cobot's payload in kg. Each model is supported by a host of plug-&-play end effectors, software, kits and accessories in the UR+ certification program, allowing for flexible redeployment of one robot into several diverse applications. Universal Robots is automating every manufacturing industry thanks to its quick setup and intuitive programming that allows frontline workers to become cobot operators and programmers. Headquartered in Odense, Denmark, UR operates out of US offices in Ann Arbor, Michigan, New York, Dallas, Texas, and Irvine, California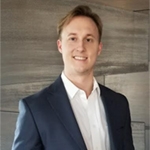 Tanner Hilton
Business Development Manager
Universal Robots
Tanner Hilton is a Business Development Manager for Universal Robots. He graduated from Texas A&M University with a Bachelor's Degree in Industrial Distribution. Tanner is a degreed engineer with 8 years of experience in general automation and robotics. Prior to joining Universal Robots in 2021, Tanner was a Sales Engineer with Innovative-IDM. Tanner is based in the Dallas-Fort Worth area.
This webinar is filed under: