Webinars
Facilitating Cumbersome Projects and Large, Heavy Parts with 3D Bin-Picking
April 27, 2021 | Noon - 1 PM ET
ABOUT THIS WEBINAR
3D Machine Vision and bin-picking systems resolve the challenges that appear in factories all around the world. These projects can be cumbersome – there are slow cycle times, ergonomic risks, slow payback period, and reliability and maintenance issues, just to name a few. Automation allows for less direct interaction with the cell itself – this means less routine maintenance, more uptime, and less ergonomic risks in the long run. This webinar will focus on these cumbersome projects and how 3D Machine Vision systems can work directly to give you the tools you need to move forward with maximizing the productivity of your facility.
Key Takeaways:
Attendees will learn how the different ways bin picking applies to real-world applications and how it has drastically improved the workflow of companies around the world, especially with cumbersome applications.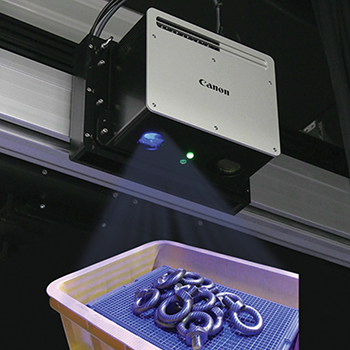 Exclusive Sponsor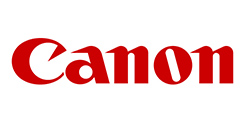 The Imaging Solutions Group within Canon USA Inc. incorporates current and future Canon technologies into new products and solutions, including innovative CMOS sensors that overcome major technical barriers in the vision industry. With local facilities in the USA, and collaboration with Canon Inc. in Japan, Canon has extensive capabilities and works with all Canon optics and sensor technologies ranging from lens modifications and custom glass coatings down to the image sensor itself.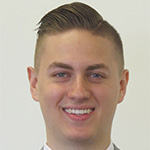 Grant Zahorsky
Originally, from Kansas City, MO, Grant Zahorsky started working for Canon USA in 2019, focusing on the progression of the Canon RV-Series machine vision system. This system utilizes Canon's high-end consumer and professional cameras to globally assist companies by automating their facilities, thereby creating a more efficient and safer workplace. Grant's background is in Robotics Engineering, in which he earned a Bachelor of Science degree from Worcester Polytechnic Institute in Massachusetts. He has also had experience working at a factory that specializes in robotic welding for Tier 1 companies in the automotive industry. With his involvement in the world of robotics, artificial intelligence, and machine vision systems, Grant has set the stage to leave his mark on the industry.
This webinar is filed under: