Webinars
Designed for Safety and Security: Automated Manufacturing Systems
July 21, 2021 | 2 PM - 3 PM ET
ABOUT THIS WEBINAR
More products than ever in today's Automated and Connected World are being controlled by software and sensors and managed through internet connections such as Wi-fi or Bluetooth. Learn about the safety and security standards in today's marketplace to reduce the risk of injury to people or property, reduce product vulnerabilities, and build brand credibility.
Intertek provides tailor-made solutions designed and executed based upon risk factors commonly associated with your specific product and industry. Join our experts as they lay the foundational groundwork for mitigating risks to your people, products and network.
Key Takeaways:
The fundamentals of Functional Safety and how you can use it to mitigate risk to people and property.
The Threat Landscape – The types of things that are happening to other people's systems
Threat Mitigation Measures - Steps you can take today to mitigate threats
Our place in the connected world – Leveraging Intertek's expertise
Security Standards / Approaches – Best practices and common standards you should follow in cybersecurity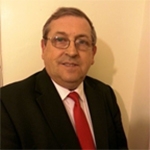 Bruce McGill, VP Global Certification, Intertek Electrical
Bruce McGill is the Vice President of Global Certification for Intertek, where he oversees testing and certification programs across multiple industries, including appliances, electronics, consumer goods, wireless devices, transportation technologies, energy, power generation and more. He has an educational background in engineering, design, production, and manufacturing.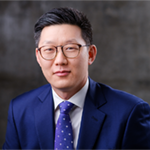 Steve Jia, Director, Intertek EWA-Canada
Steve Jia is Director at Intertek EWA-Canada, focusing on certification testing and consulting services for a wide range of international standards including PCI, Interac, UL-2900, and IEC 62443. During his 16 years with EWA-Canada, Steve has become an expert in many areas of cyber security and now manages a team of security specialists focused on protecting client data, network infrastructure, mobile and web applications, and connected products.
This webinar is filed under: