Webinars
Design Thinking in Automation Systems
Originally Recorded November 07, 2019
ABOUT THIS WEBINAR
Design thinking is one of the most important changes in a solution-based approach to solving complex problems. Part analytical and part intuitive, why aren't we using the design thinking approach to a complex robot and automated machines and systems? Check out this webinar to find out more about design thinking.
Attendees will learn:
What is design thinking and why do we need it, and why consider using this approach?
Inputs and outcomes to planning.
Time and costs to design thinking implementation and workshops.
Webinar Presenter: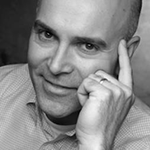 Jim Beretta
President at Customer Attraction
Jim Beretta is president at Customer Attraction, a Marketing Consulting company specializing in the automation and robotics industry. He is best known as the driving force behind marketing and branding for one of North America's largest automation integrators, with over 20 years in the automation industry. He operates his marketing consultancy and works with Automation manufacturers, distributors, robot companies and the automation community around the world. Jim is a speaker and moderator at industry conferences and is an expert at marketing and branding. He is also a member of RIA.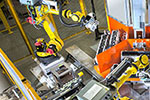 Exclusive Sponsor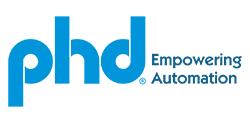 Founded in 1957, PHD, Inc. designs, manufacturers, and markets a wide selection of pneumatic and hydraulic actuators for industrial automation. Standard products include grippers, cylinders, powered slides, rotary actuators, multi-motion actuators, escapements (parts feeding), clamps, adaptors, switches, and sensors. Products may be used independently for fixturing or tooling, or in a modular fashion for building pick-and-place devices. Available free via PHD's website, access complete product information, catalogs, videos with applications, sizing software, CAD models in numerous native formats, and much more.
This webinar is filed under: