Webinars
Cloud Integration for Machine Vision
Originally Recorded September 24, 2019 | Noon - 1 PM ET
ABOUT THIS WEBINAR
Integration of cloud technology is becoming a critical component of many vision applications for a variety of reasons, including larger and more complex datasets, integration of machine learning and advanced analytics, and increased pressure for any possible competitive advantage. That being said, there are many challenges with cloud integration, including understanding the business costs associated, planning for data protection & security, and technology selection and implementation to enable a system that can scale and stay current over time.
This webinar will help share information about some of the real-world examples for adopting cloud technology into vision applications, along with the challenges that will exist, and best practices and approach for tackling.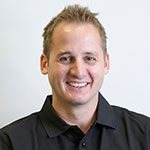 Darcy Bachert
Darcy Bachert is the Founder and CEO of Prolucid Technologies Inc., an AIA certified systems integrator that provides custom software development including automated test, vision inspection, machine learning, and Industrial IoT solutions. Working professionally in Software Engineering since 2001, his extensive experience in delivering mission critical applications across a wide variety of industries has enabled the team at Prolucid to use technology to solve real world problems and make a positive impact on the people, companies, and industries that they support. Bachert graduated from Western University with a degree in Software Engineering. In addition to his degree, he holds a Professional Engineer (P.Eng.) designation from Professional Engineers Ontario, representing high standards of engineering excellence, skills and experience, and professionalism.
This webinar is filed under: