Webinars
Automation in a Post-Pandemic World
Originally Recorded March 29, 2022 | Noon - 1 PM ET
ABOUT THIS WEBINAR
The end of 2019 will be remembered as the beginning of COVID-19 pandemic. Like the rest of the world, those of us in the automation industry didn't really have an idea of what lay ahead. Factory slowdowns, shutdowns, possibly the collapse of certain sectors. While the pandemic was difficult for many industries, the automation industry swiftly innovated, pivoted, and adapted and even thrived.
In this webinar, we will tell their stories about:
How automation companies reacted to COVID-19 challenges and opportunities.
Building automation from home.
Designing and delivering automation during the crisis.
Protocols developed and processes observed.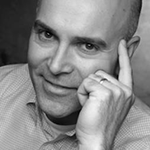 Jim Beretta
Jim Beretta is president at Customer Attraction, a Marketing Consulting company specializing in the automation and robotics industry. He is best known as the driving force behind marketing and branding for one of North America's largest automation integrators, with over 20 years in the automation industry. He operates his marketing consultancy and works with Automation manufacturers, distributors, robot companies and the automation community around the world. Jim is a speaker and moderator at industry conferences and is an expert at marketing and branding. He is also a member of A3 Robotics.
This webinar is filed under: