Webinars
Automate Preview Series: How AI-Powered Machine Vision is Changing Industry
Originally Recorded January 25, 2023 | 10 AM - 11:30 AM ET
ABOUT THIS WEBINAR

This webinar is part of our Automate Preview Series
Of all the places where artificial intelligence is making a difference in manufacturing, vision inspection use-cases may be the most significant and most mature. Join these industry experts as they discuss how AI-based vision applications are leading higher quality, enhanced processes and greater flexibility.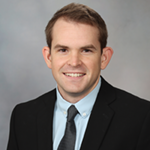 Jeffrey Adolf
Advanced Research Engineer Specialist
3M
Jeff Adolf joined 3M in 2015 and is responsible for developing and deploying custom inspection systems to solve challenging applications across 3M's global footprint. Over his career, he has championed deep learning for vision within 3M manufacturing, bringing defect detection and classification capabilities that impact operational efficiency, product yield, and new product commercialization. He graduated from the University of Minnesota with a dual B.S. in Electrical Engineering and Computer Science as well as a master's degree with an emphasis in traditional image processing and machine learning.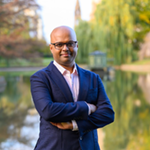 Krishna Gopalakrishnan
VP of Machine Learning
Elementary
Krishna's 25+ year career spans Computer vision/Machine learning, Machine vision, and Robotics industries notably at Cognex, Realtime Robotics and Amazon (Robotics). His breath of work spans designing algorithms, smart sensors, sensor fusion and robotics perception systems.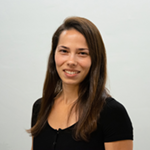 Smadar David
CEO & Co-Founder
Vanti
Smadar David is Co-Founder and CEO of Vanti. Smadar founded Vanti with a mission of harnessing the power of AI to increase manufacturing efficiency and adaptability. Smadar is Israel Defense Forces Unit 81 alumni, with over a decade of experience in leading engineering teams through full life cycles of Opto-electro-mechanical systems. She established and managed the MEMS group at Innoviz Technologies, responsible for developing a cutting-edge MEMS scanning module from concept to serial-production. Smadar holds a B.Sc.& M.Sc. in Mechanical Engineering and MBA, all from Tel-Aviv University.
This webinar is filed under: