Webinars
Automate Preview Series: Getting Started - How to Select an Automation Project
April 05, 2023 | 10 AM - 11:30 AM ET
ABOUT THIS WEBINAR

This webinar is part of our Automate Preview Series
Automation has never been more critical to your business' success. Fortunately, automation has never been easier, more cost-effective, or more powerful than it is today. But as with any journey, you need to take the first steps to arrive at your destination. You need the right plan and the right partners to be successful. Get advice from industry leaders on what questions to ask yourself as you plan automation projects. How do you avoid the pitfalls? How do you calculate the ROI, taking into account hard costs and soft costs? Discover how to find the right partners and expertise to advance you down the road.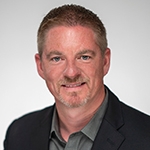 Steve Alexander
Vice President of WI Operations & Standard Products
Acieta
Utilizing his vast experience machine tool and robotics technologies, Steve has spent 20 years helping manufacturers thrive a competitive global economy. Steve enjoys the hands-on experience of helping companies solve challenges robotic automation and machine tools.
This webinar is filed under: