Webinars
Automate Preview Series: Getting Started - How to Select an Automation Project
Originally Recorded April 05, 2023 | 10 AM - 11:30 AM ET
ABOUT THIS WEBINAR

This webinar is part of our Automate Preview Series
Automation has never been more critical to your business' success. Fortunately, automation has never been easier, more cost-effective, or more powerful than it is today. But as with any journey, you need to take the first steps to arrive at your destination. You need the right plan and the right partners to be successful. Get advice from industry leaders on what questions to ask yourself as you plan automation projects. How do you avoid the pitfalls? How do you calculate the ROI, taking into account hard costs and soft costs? Discover how to find the right partners and expertise to advance you down the road.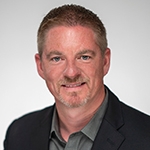 Steve Alexander
Vice President of WI Operations & Standard Products
Acieta
Utilizing his vast experience machine tool and robotics technologies, Steve has spent 20 years helping manufacturers thrive a competitive global economy. Steve enjoys the hands-on experience of helping companies solve challenges robotic automation and machine tools.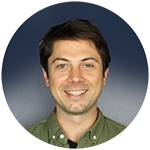 Patrick Halde
Chief Growth Officer
Vention
Patrick Halde is Vention's Chief Growth Officer. He joined the company five years ago as VP of Business Development and moved on to be Chief Business Development Officer before becoming Chief Growth Officer. Over his experience at Vention, he has combined his expertise in marketing, sales, product and business development to build Vention's industry partnerships and its go-to-market functions. Patrick holds an M. Sc. in Information Technology from HEC Montreal and a Master of Business Administration from INSEAD.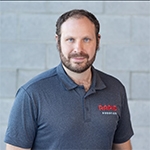 Tom Hummel
Vice President of Technology
Rapid Robotics
Before joining Rapid Robotics, Tom spent three years as the Director of Robotics at Kindred. He was responsible for architecting both the robotic software and hardware systems and growing the cross-functional teams that delivered them. Tom has 12 years of robotics experience in both industry and academia, including founding his own startup and developing high-end robotic vision systems for space and defense. Tom holds a PhD in Systems Engineering from the University of Guelph in Canada.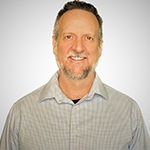 Matt Wicks
Sr. Director of Product Management - Robotics Automation
Zebra Technologies
Matt is a seasoned veteran in the automation, robotics, and material handling industries, with over 27 years of experience in the field. With a wealth of expertise in robotics, controls, and software integration of warehousing, fulfillment, manufacturing and distribution systems, he has been instrumental in developing advanced robotic solutions that push the boundaries of what's possible. Matt is widely recognized as a thought leader in the robotics industry, having patented several key technologies and regularly speaking at industry events.
Currently serving as Sr. Director of Robotics Engineering at Zebra Systems, Matt is responsible for driving the engineering and product management of the company's innovative Fetch mobile robotics solutions. His commitment to excellence is reflected in his educational background, holding a bachelor's degree in electrical engineering from the University of Missouri - Rolla (Missouri S&T) and being a registered Professional Engineer in the state of Missouri. Matt's contributions to the industry have also earned him a seat on the Association for Advancing Automation (A3) Board of Directors, as well as a past Chairman of the Robotics Industry Association (RIA) Board of Directors.
This webinar is filed under: