Webinars
Automate Preview Series: Advances in Robotics, Manipulation and Collaboration
Originally Recorded February 15, 2023 | 10 AM – 11:30 AM ET
ABOUT THIS WEBINAR

This webinar is part of our Automate Preview Series
Until very recently, advanced robot picking and grasping was viewed as the Holy Grail of robotic automation. What's easy for a human is not easy for a robot. But innovations in gripping, software, and robotics have rapidly improved capabilities —increasing the number of possible applications. It's now simpler, quicker, and cheaper to automate sophisticated solutions in manufacturing, assembly, logistics, warehousing, packaging, and surface finishing. Hear from industry experts on the latest trends, solutions, and technology.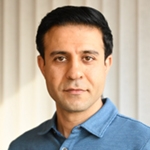 Sina Afrooze
CEO,
Apera AI
Sina Afrooze is a technical entrepreneur in artificial intelligence, machine learning and systems engineering, with more than 20 years of experience. He was a founding engineer at Avigilon, an innovator in the surveillance market acquired by Motorola for U.S.$1.2 billion. He was then a major contributor to the SageMaker Reinforcement Learning service used to train AI for robotic simulation at Amazon Web Services (AWS). He holds 10 patents in the fields of AI, digital imaging, image processing, and media streaming. Sina holds a Bachelor of Systems Engineering from Simon Fraser University.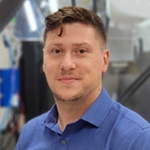 Harley Green
Director of Strategic Accounts,
Soft Robotics Inc.
Harley Green has 18 years in the industrial automation field, specializing in food, consumer packaged goods, pharma, plastics, metals, electronics, medical device and more. Harley is focused on robotics, sensors, machine safety, and machine vision, specifically in the food and consumer packaged goods target markets.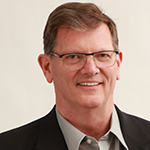 Joe Campbell
Head of Strategic Marketing, North America,
Universal Robots
Joe Campbell is a long-time veteran of the robotics and automation industry. After executive assignments in sales, marketing, operations and customer service with industry leading robot, system integrator and engineering companies, Joe is head of strategic marketing for Universal Robots. Joe is a graduate of the University of Cincinnati. He is a regular speaker, lecturer and author on manufacturing labor issues, and the technology and economic benefits of robots and factory automation. Joe and his family live in Birmingham, MI.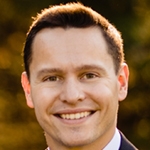 Nick Damiano
F/T Business Development Manager,
ATI
Nick Damiano is a Business Development Manager who specializes in Force/Torque (F/T) sensing applications for General Industry, Warehouse & Logistics Automation, and Surgical Robotics at ATI Industrial Automation. ATI is the world-leading developer of robotic accessories and robot arm tooling, including Multi-Axis Force/Torque Sensing Systems, Automatic Tool Changers, and Robotic Material Removal Tools. Nick is a dedicated advocate for the use of F/T Sensors in everyday robotics. His background in F/T Sensor design and applications engineering provides him with the technical know-how when discussing new applications and acting as the voice of the customer. Nick holds a B.S. in Mechanical Engineering from the University of Pittsburgh.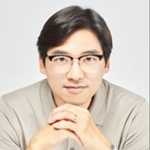 KC Kim
Director of Sales Strategy,
Doosan Robotics
KC Kim is a sales professional with over 10 years of experience in the manufacturing and automation industries. He has played various roles at multiple robotics companies as a Business Development, Product Manager, and Director of Sales Strategy. He currently works for Doosan Robotics Americas as the Director of Sales Strategy. He holds a bachelor's degree in Economics from Rutgers University-New Brunswick.
This webinar is filed under: